Among the massive Dolomites and the Südtiroler valleys, a few steps away from the Braies Park, there's Les Gomines B&B. A place to live an authentic experience and embrace a sustainable lifestyle. Sustainability is not a trend but a way of living, Barbara Frenner says. It's the choice of respecting nature and value people. We've interviewed her to learn more. 
Keywords: respect, authenticity, friendliness. In Val Badia, magically framed by the Dolomites, today we tell you about the story and activity of Les Gomines B&B. We've met Barbara Frenner, who manages Les Gomines with her family. As for her, green hospitality is mainly about valuing people and nature. In this interview, she told us how the "natural living" philosophy that runs into the blood of her accommodation facility was born and developed.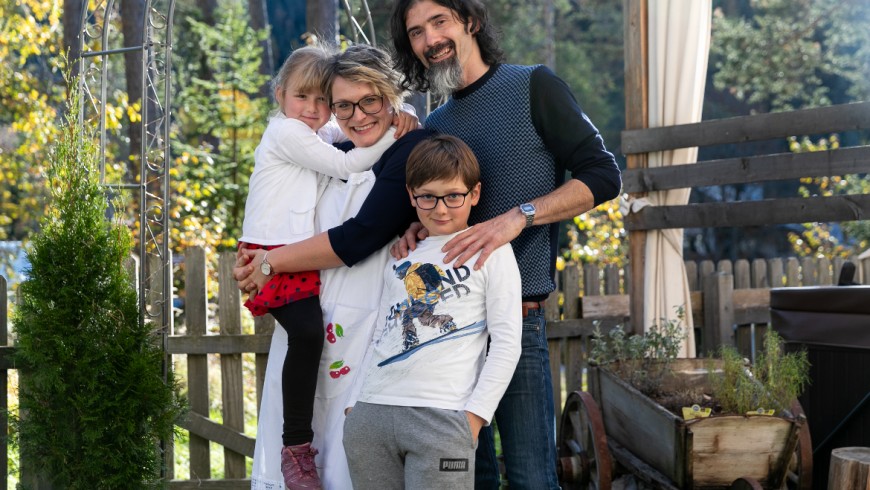 How was the Ecobnb Les Gomines born?
It was born from an idea I had as a kid, I wanted to run a small touristic accommodation. I come from a hotel manager's family and I grew up in contact with tourists. I could never see myself doing anything else. My parents owned a big facility, while I've felt the need to change. So I sought for this cosiness, and in 2008 Les Gomines was born. It's very simple: 5 rooms, homely breakfast. There wasn't yet the ecologic orientation we have today. Then in 2012, almost by chance, we chose to follow this path and we started to make changes to have an eco-friendly accommodation. It's very successful, people like it a lot. We never stop, keeping evolving for 10 years now. We've grown bigger as facility and as professionals. We learn from people and this is amazing: having a continuous improvement and being open-minded.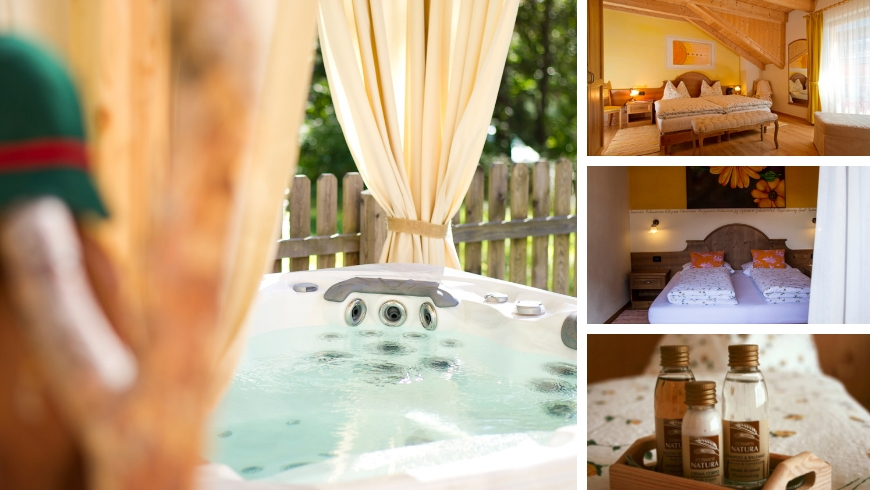 Which features make special your eco-hospitality?
The first and most important thing is the human connection, I think. Not only sustainability in the products we offer, but also the relationship with our guests: honesty, respect for anyone and anything. I believe this is fundamental, then it's up to each one of us. Somebody simply deals with biologic and ecology. I try to go beyond and looking from a wider and comprehensive perspective of the host-guest relation.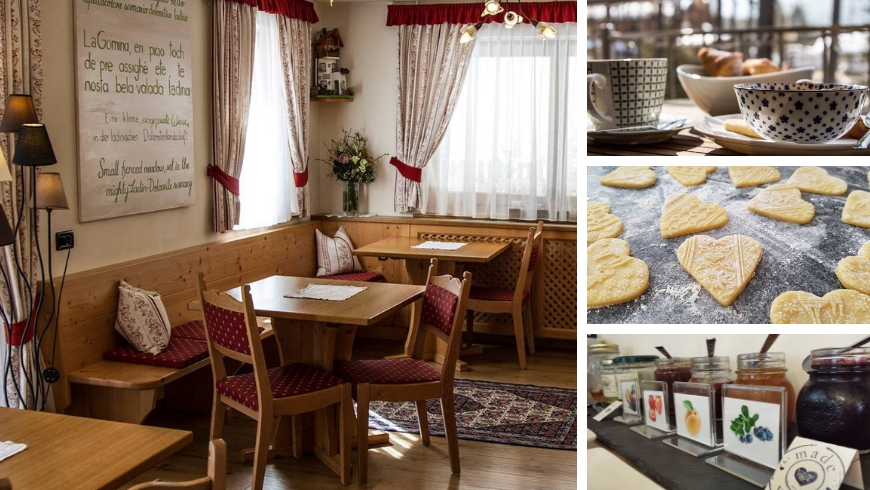 Which sustainability practices have you adopted?
Basic one: waste differentiation, water saving, pellet heating system rather than the gas one, solar panels. The house is built with an innovative construction system, klimahouse, with three folded window glasses for energy saving. I use only natural cleaning products, 100% ecological and with the eco-label certification.
As I was saying, for me even the exchange between us and the guests is a sustainability practice. For example, we only sell typical local products, to make people know them. There's much more beyond those popular ones, as speck, here in Südtirol. How many have ever heard of idromele? It's a wine made from honey. My uncle has a small maso (namely local farms), here in San Vigilio, where he grows herbs for teas and infusions, fruit for jams and bees to make honey and idromele. It's very ancient, dates back to the Old Greece. Of course, we don't have it for breakfast, being alcoholic, but I advice my guests to go taste and buy it. Mainly because my uncle is one of the few in Südtirol still producing it.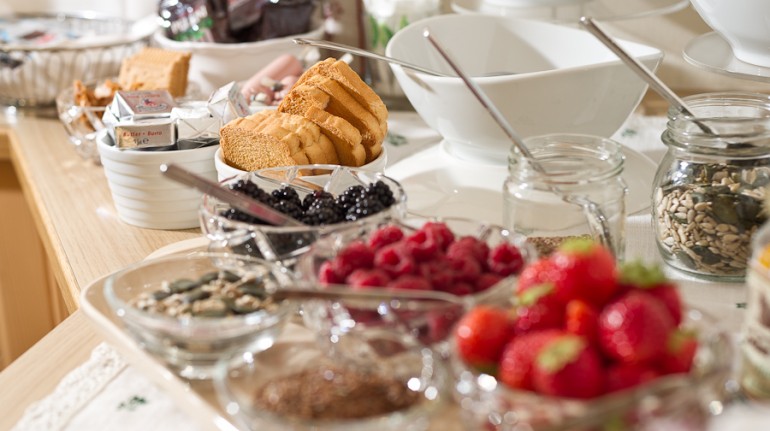 ph by Marco Parisi

Which are the green itineraries and experiences to do, around San Vigilio di Marebbe?
We live in nature. During summer, the Fanes – Senes – Braies National Park is a must for sure. It's one of the biggest in Südtirol, 15 minutes by car from here. During the season, the local touristic association provides shuttles from San Vigilio to reach the bottom of the valley, avoiding using the car. The park is to explore by hiking, go up to 2050 meters height, where there are several lodges, among which my parents' one. And then you keep climbing to the top. This is the real gem of the surroundings. One can also do simpler excursions, for non-experts. Or else, there are the "iron paths" to explore with a guide. Moreover, there's another well-known path nearby, the Alpine Path of the Dolomites no. 1. Many cross it moving from one refuge to a different one each night. It's very interesting.
Besides the park, another destination for aficionados is the Herbs Pass. Also, cycling outing is very trendy. Indeed, the municipality of Marebbe and the touristic association have made several bike lanes (walkable by feet too). In summer there's really a whole world to discover here. Rangers plan amazing field trips, to watch the dawn, for example. Expert guides follow tourists, telling them about the nature and the history of the area. Our location is also well connected with the Dolomites of Sesto (on the east side) and to the southern Alta Val Badia (Sella Ronda) and the famous Marmolada. There are many museums too, among which the Ladin Museum, in San Martino in Badia. It is an ancient castle, set as museum, where the story of us Ladins is told. Our people inhabited this area prior to the Roman conquer (we're referred to as "Romansh", indeed). Today we are just around 12 thousands, spread among eight villages.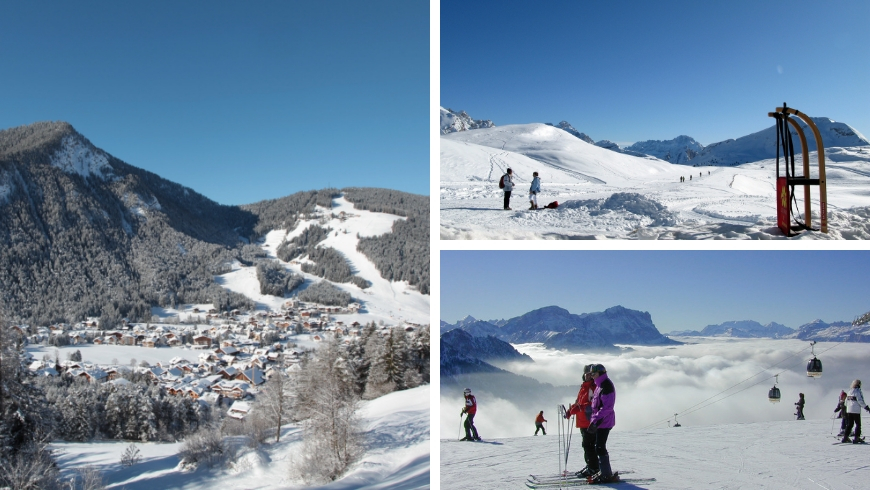 At winter time, one must not miss Plan de Corones (or Kronplatz), famous also for hosting, in the latest years, Ski world and European Cup. It's really amazing that the area is going green as well. They employ new snow-cladding methods, without impacting on nature, for example.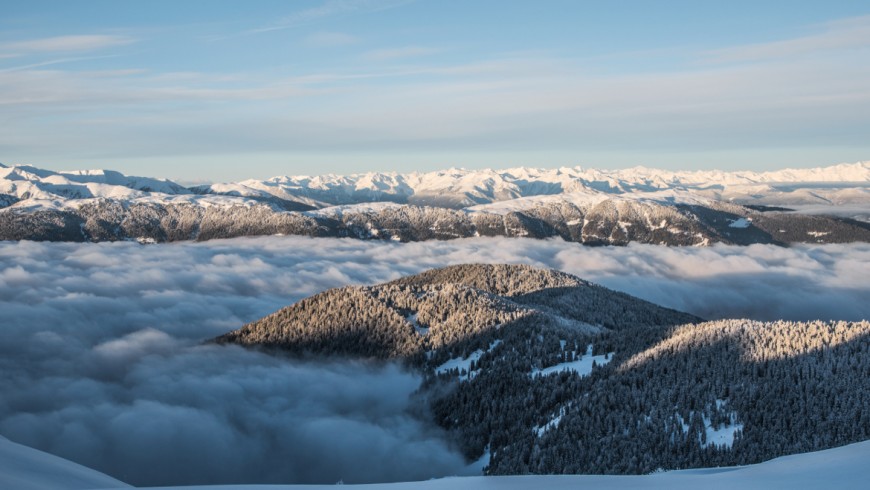 Up there, many winter excursions are organised, to enjoy deeply the nature. Skiing tracks are endless, all the plants are connected one to another by bus or train, or even by the tracks themselves, to leave the car. And these transports are for free. We try to do more and more in this direction. Starting from next summer, all the fuel bus will be replaced with hydrogen or electric ones.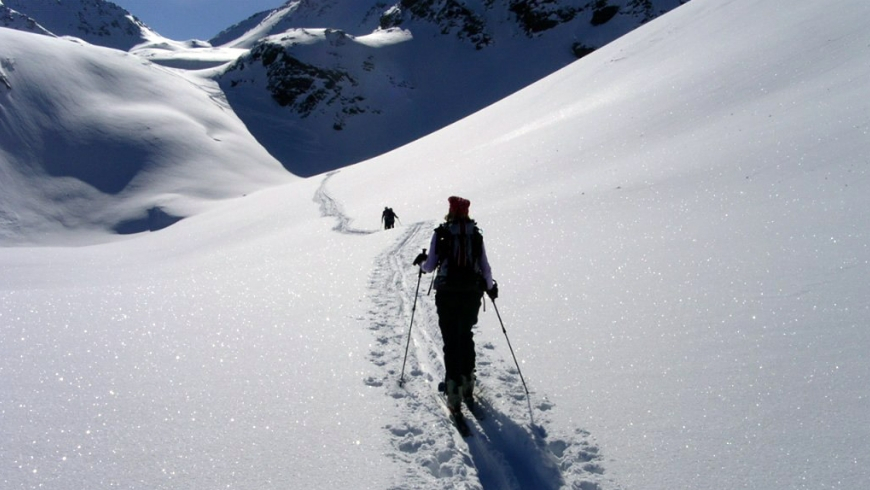 What do your guests appreciate the most?
They definitely love the hospitality, besides the eco-friendly accommodation and all the services. Guests feel pampered more than at home, where sometimes there's not enough time to take care of yourself. Here they are totally free but they have a backing in case of need. Actually, these days, sustainability is "a fashion", everyone are interested in it and stay alert when hearing about it. Maybe that's why our facility is so appreciated. But what I personally like the most is being authentic, offering what I promise. Not just displaying it on my website, to appear, but being really genuine. Because me myself look for this when going on holiday. Moreover, people choose a B&B rather than a hotel because they're more free: they just have breakfast and then go out wandering, enjoying local food and wonderful landscapes. This is very valued.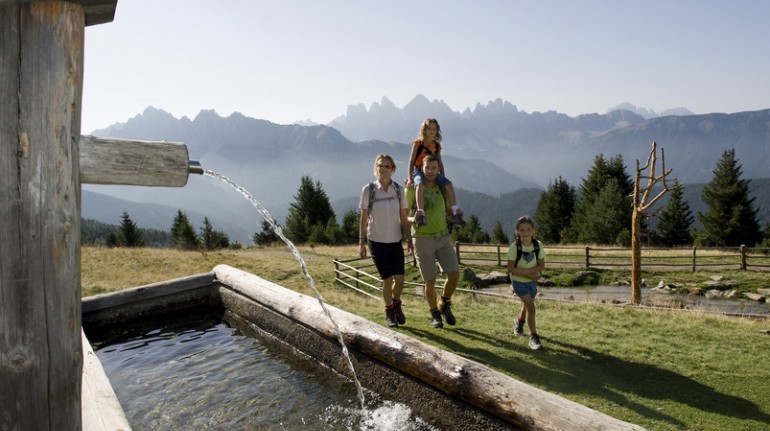 What does it mean for you being Ecobnb?
Ecobnb to me is being a model to all the other facilities (hotels, camping or anything else) to make our life better, as well as the human relation and the future, for our children. Valuing simple things more than ostentation. Being fair, honest, don't mishandle people, animals, things nor the nature. "You reap what you sow", that's what I want to do. I want to reap something good, not for myself, but for my children and for the next generations.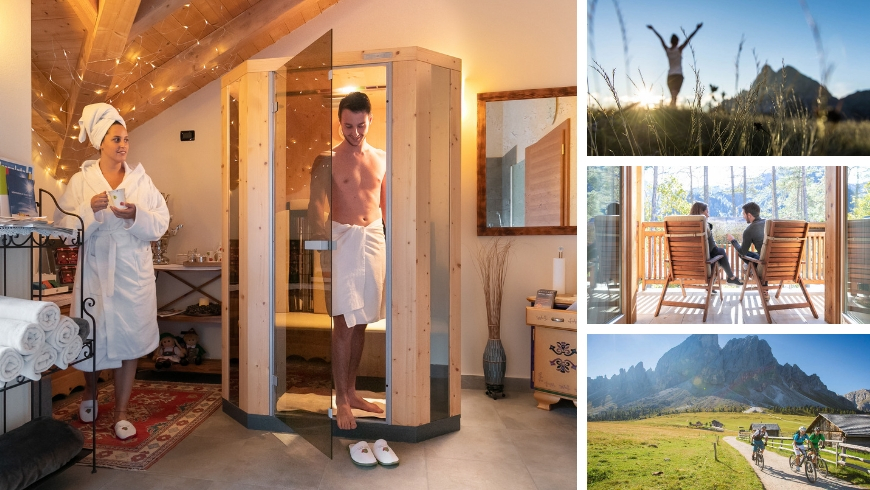 Barbara's facility management cannot be disliked. A Natural Living oriented vacation, to relax cosily, breath pure air, enjoy tasty food and wander or hike among valleys, woods and mountains. Les Gomines B&B is ready to welcome you. Are you ready to get involved and inspired by its green lifestyle?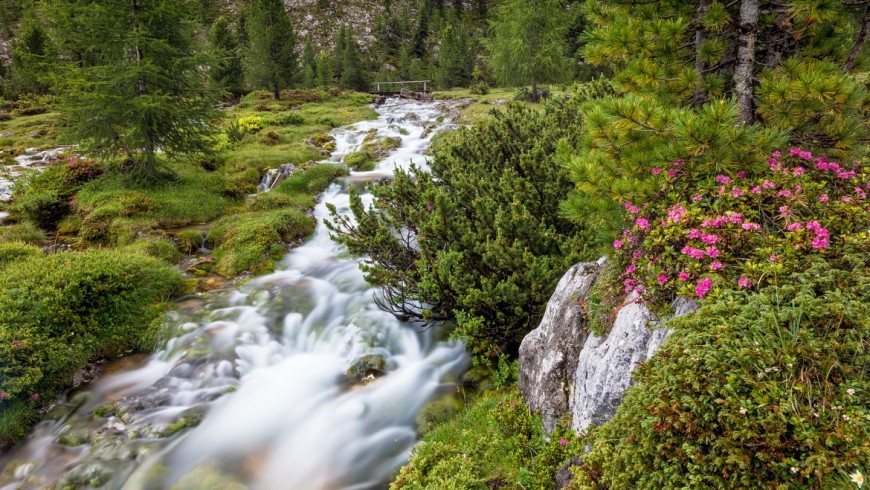 Cover image made by Lucia Anastasi with Canva. Ph on the left by Marco Parisi
You may also like: