A small church, some characteristic houses, a beautiful monastery, vineyards and a river all around: Kostanjevica na Krki is the smallest town in Slovenia, as well as the oldest in Dolenjska region.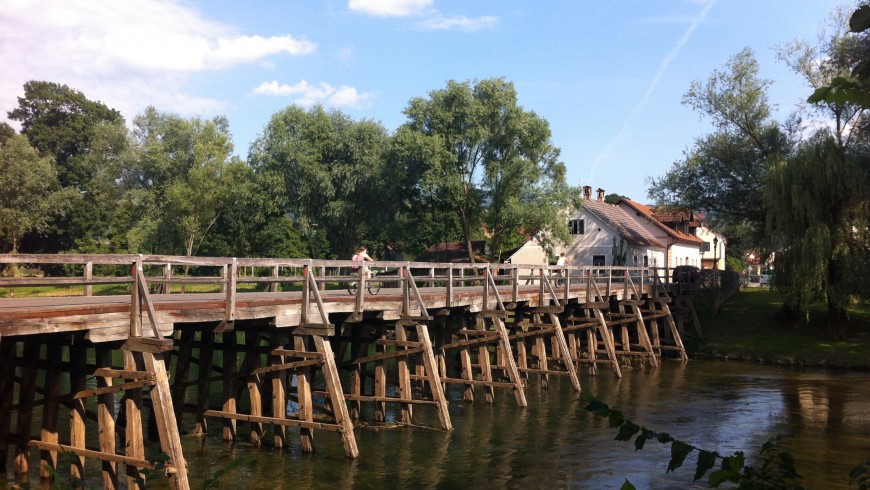 The existence of Kostanjevica na Krki is documented as early as 1091, but acquired the title of city later, in 1252. Despite its small size, the destination attracts many travelers, including hikers, fishermen, hunters and birdwatchers, also thanks to the nature that surrounds it, but also for the culture that pervades it, for the great gastronomic offer and its unique charm.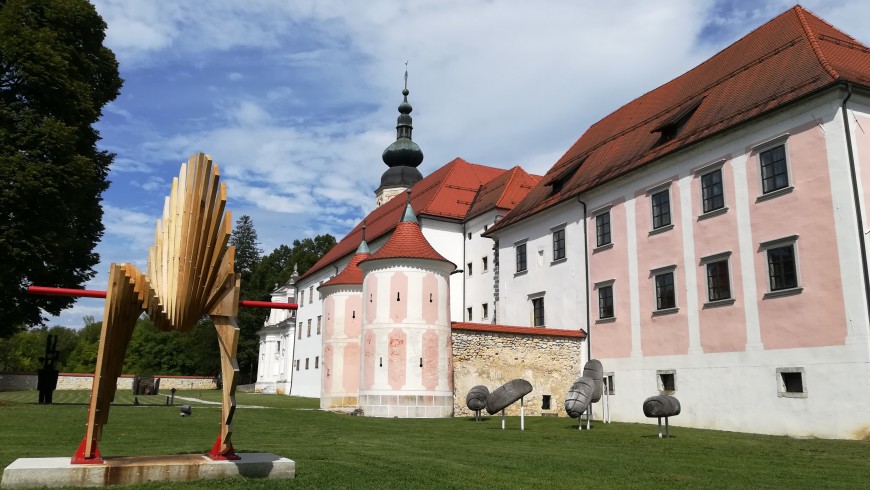 This enchanting Slovenian destination stands on an island formed by a bend of the river Krka: its historic center is accessible through three wooden bridges (characteristic for Dolenjska region) and formed by a series of alleys that start from the main road that cuts the island in a longitudinal direction. Kostanjevica na Krki is also known as the Venice of Slovenia: the water and its being an island remind us of the Italian pearl, as do the typical local boats, similar to the gondolas.
A green stay in Kostanjevica na Krki
Spending a holiday in Kostanjevica na Krki means living a slow and romantic life, in a timeless atmosphere. It means admiring the slow and lazy flow of the river, enjoying delicious wines and gastronomic specialties, it means cooling off in the Krka waters in the summer, entering the virgin forest of Krakovo and getting to know the culture of this town which became a national monument, visiting the Cistercian monastery or the Božidar Jakac Gallery. In the heart of the old city there's a town house dating back to the late nineteenth century now became a bed and breakfast. The richly decorated façade, its arches, its courtyard and the stone floors reveal the elegant soul of the accommodation, which can also become the location of a wedding or a special event.



The B&B offers modern and comfortable rooms, furnished preferring natural materials, which offer a beautiful view of the surrounding hills, the town and its river. Under the vaulted ceiling of the breakfast room guests can enjoy hearty breakfasts, made with local or organic products. In the afternoon you will find homemade cakes, delicious the one with chestnut, coffee and other local specialties, while in the evening the accommodation welcomes you with a varied offer of Slovenian wine.
You might also like: