There are in Italy beautiful villages, characterized by murals telling their history of ancient traditions. The Italian Association of Painted Villages, have censed all of them and we have decided to visit five of them. But do not stop here, and start discovering Italy's most hidden corner, that perhaps are the most beautiful too.
Orgosolo, Sardinia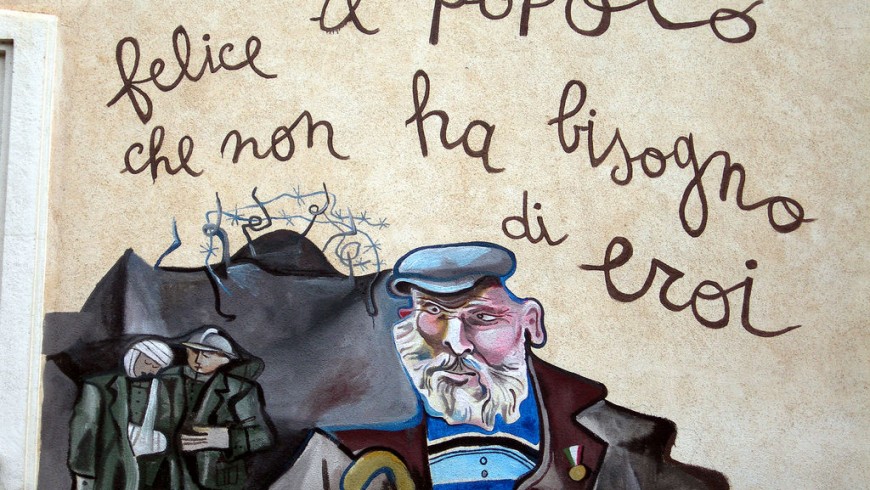 Between social protests and political satire, the colorful murals of this enchanting village of Sardinia represent perfectly its atmosphere. Orgosolo is located in Barbagia, the highest area of ​​Sardinia, between wild forests and scented parrots. Between narrow lanes and rural houses, you can admire an impressive number of murals, symbols of protests and political positions.
Balbido, Trentino
In the small hamlet of Balbido, which is part of the town of Bleggio Superiore, the old houses of the historical center, which are attached to each other, have been kept intact. Strolling through the streets you will meet the murals that color the environment, telling old crafts, ancient legends and peasant life scenes.
Valloria, Liguria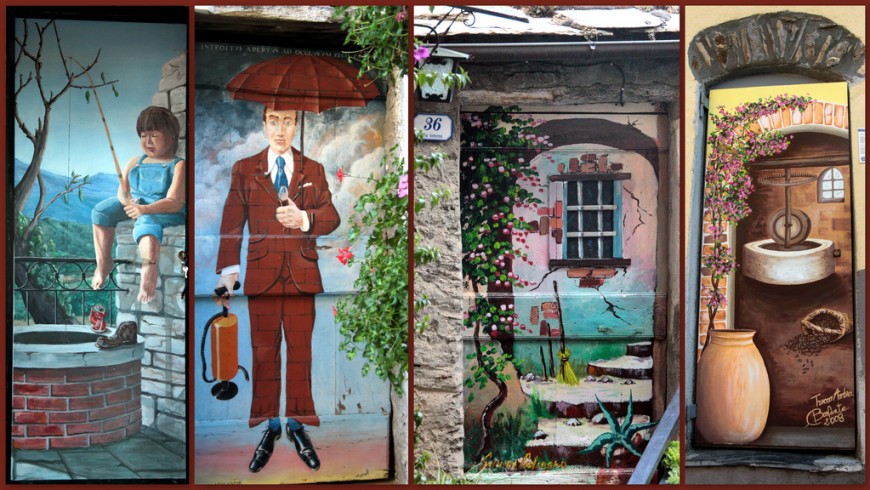 Each year the village of Valeria changes face. The thresholds of the old houses are made available to local and national artists, thus creating a truly amazing and evocative open-air museum. It is a hamlet of the town of Prelà, inhabited by only 42 inhabitants, and with an active olive oil mill, representing the richness of the medieval village.
Vietri sul Mare, Campania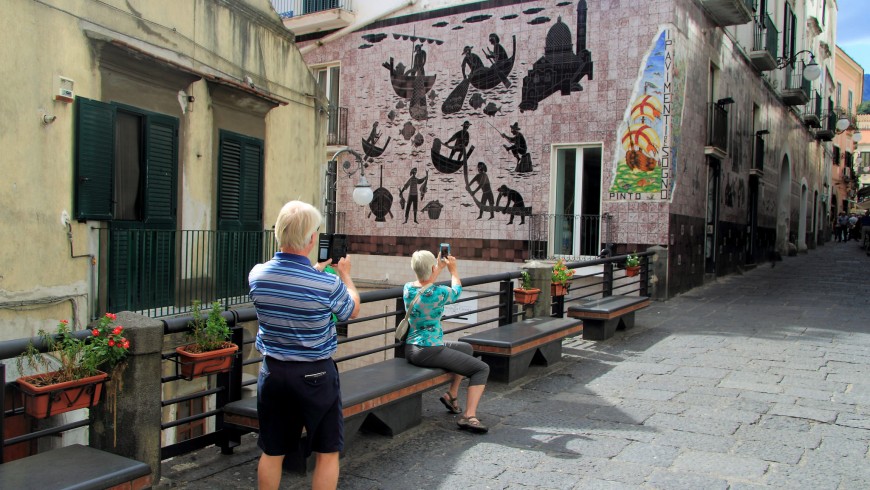 Also famous for its beautiful and unmatched ceramics, this beautiful village overlooking the sea of ​​the Amalfi Coast is decorated with colorful tiles that create beautiful murals, captivating scenes of everyday life, the enchanting landscapes of the coast and the typical products of the area.
Dozza, Emilia Romagna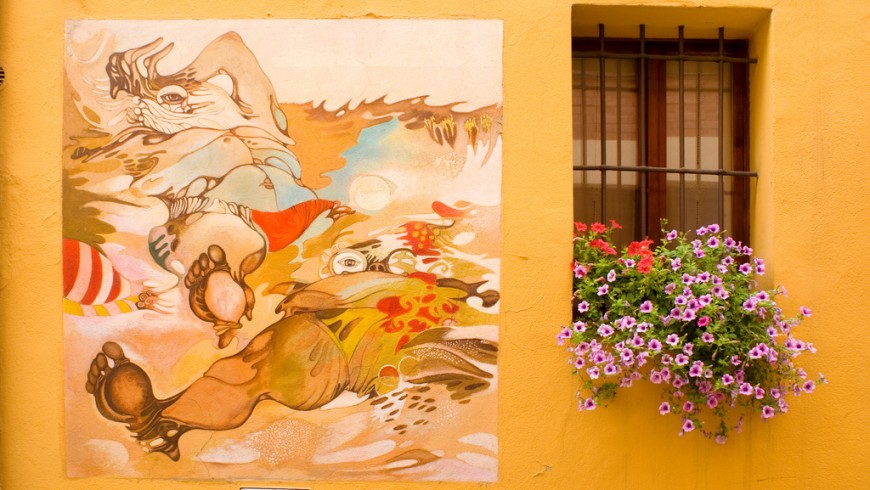 Our journey between the painted countries ends in the medieval village of Dozza, one of the most beautiful villages in Italy, perched on a hill between Imola and Bologna. Here you can find out about a hundred works that paint houses and streets and it is here that the Contemporary Art Biennial of the Painted Wall is hosted.
Do you know other painted villages in Italy or abroad? Share it with us!
Cover photo by Maurizio via Flickr
You might also like: