A room without walls and without roof, surrounded by some of the most beautiful mountains in Switzerland: it's the Null Stern Hotel, born from the idea of ​​the artists Frank and Patrik Riklin with the help of Daniel Charbonnier.
It is a unique hotel in the world, to live an unusual night, and become one with uncontaminated nature. In the stay is included a generous breakfast to be enjoyed directly in bed and a 24-hour butler which is usually someone local, mostly mountain farmers. It is located in the Alps in the municipality of Safiental, 1500 meters above sea level, in the Canton of Grisons. Perfect for a romantic night, it is the only hotel with a simple bed, two nightstands and two lamps. The stars will be your ceiling and dawn will be your alarm.
The Null Stern Hotel is definitely unique, but is not the only one to offer an unusual experience under the stars. On Ecobnb you can book unforgettable stays, both in Italy and abroad, under the stars. Let's discover together 3 must-see accommodations together!
Under the stars in Marche region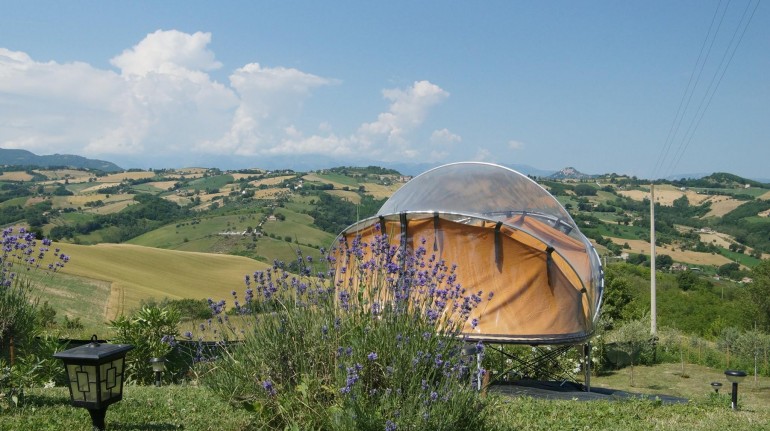 B&B La Casa dei Nonni is located in Monteleone di Fermo, among the hills. The organic farm also offers an unusual accommodation, a round and transparent tent for two to sleep under the stars.
On a small island in the Netherlands
We move to Northern Europe to get to a wild and uncontaminated location. Camp Silver Island HideAway awaits us on the island of Texel. Among the different accommodations, all with spectacular views, luxury caravans and tents.
In the middle of nature in Messina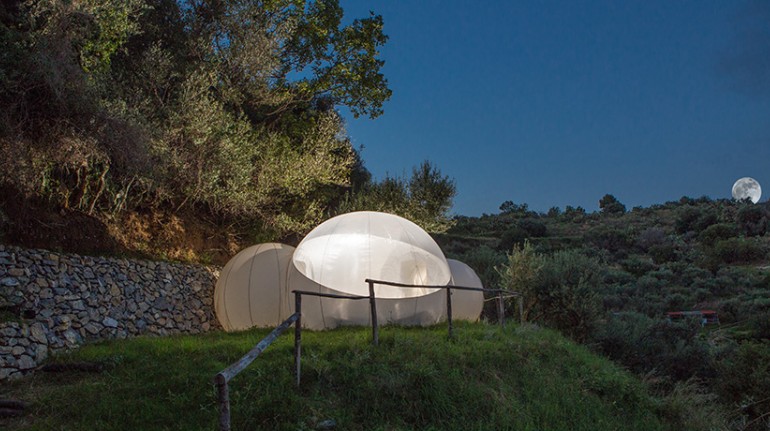 We return to Italy to discover another unusual transparent tent, a sphere made entirely of recyclable materials, to respect the environment, where you can experience an Emotional Ecotourism under the stars, where you will feel protected and welcomed by the surrounding environment.
You might also like: