Summer is here! If you are thinking where to spend the holidays together with your children, here are the perfect beaches for them!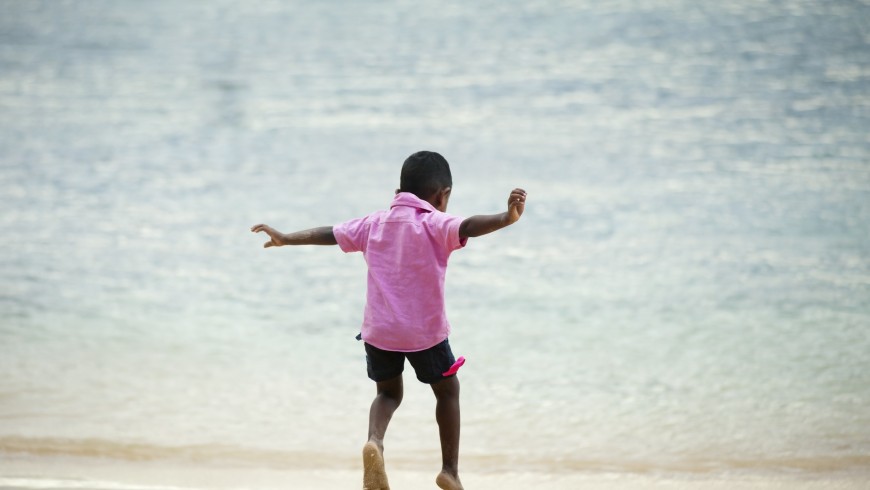 Italian pediatricians have created a map of the 134 child-friendly beaches in Italy. Low and clean water, fine sand to build castles, lifeguards and rescue boats, changing diapers or nursing spaces make these destinations perfect for a holiday along with the small ones on the seashore.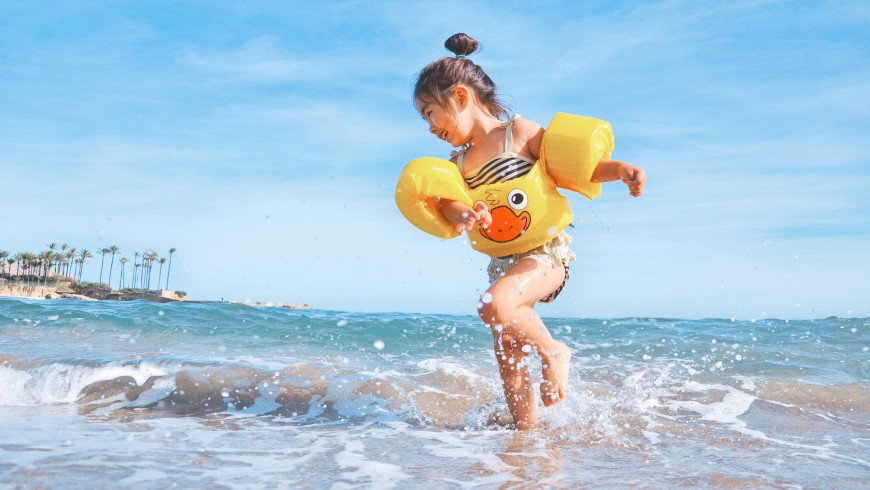 All Italian beaches were then analyzed under different parameters and the most suitable ones for children got the 2017 Green Flag. Here is the complete list:
Abruzzo: Giulianova (Teramo), Montesilvano (Pescara), Pescara, Pineto-Torre Cerrano (Teramo), Roseto degli Abruzzi (Teramo), Silvi Marina (Teramo), Tortoreto (Teramo), Vasto Marina
Basilicata: Maratea (Potenza) and Marina di Pisticci (Matera)
Calabria: Bova Marina (Reggio Calabria), Bovalino (Reggio Calabria), Capo Vaticano (Vibo Valentia), Cariati (Cosenza), Cirò Marina-Punta Alice (Crotone), Capri Rizzuto (Crotone), Locri (Reggio Calabria) Melissa-Torre Melissa (Crotone), Mirto Crosia-Pietrapaola (Cosenza), Nicotera (Vibo), Palmi (Reggio Calabria), Praia a Mare (Cosenza), Roccella Jonica (Reggio), Santa Caterina del Jonio Marina (Catanzaro) (Reggio Calabria), Soverato (Catanzaro).
Campania: Agropoli-Lungomare San Marco, Trento (Salerno), Ascea (Salerno), Centola-Palinuro (Salerno), Ischia: Cartaroma Lido San Pietro (Naples), Marina di Camerota (Salerno), Pisciotta (Salerno), Pollica-Acciaroli , Salerno, Salerno, Salerno, Positano Beaches: Arienzo, Fornillo, Salerno, Salerno, Sapri (Salerno)
Emilia Romagna: Rimini, Cattolica (Rimini), Cervia-Milano Marittima-Pinarella (Ravenna), Cesenatico (Forlì Cesena), Gatteo-Gatteo Mare (Forlì-Cesena), Misano Adriatico (Rimini) Riccione (Rimini), Ravenna-Lidi Ravennati, San Mauro Pascoli-San Mauro Mare (Forlì-Cesena)
Friuli Venezia Giulia: Grado (Gorizia), Lignano Sabbiadoro (Udine)
Lazio: Anzio (Rome), Formia (Latina), Gaeta (Latina), Lido di Latina (Latina), Montalto di Castro (Viterbo), Sabaudia (Latina), San Felice Circeo (Latina), Sperlonga (Latina) Cala Nave (Latina)
Liguria: Finale Ligure (Savona), Lavagna (Genoa), Lerici (La Spezia), Noli (Savona)
Marche: Civitanova Marche (Macerata), Fano-Nord-Sassonia-Torrette / Marotta (Pesaro-Urbino), Gabicce Mare (Pesaro-Urbino), Grottammare (Ascoli Piceno), Pesaro (Pesaro-Urbino), Porto Recanati (Macerata) Porto San Giorgio (Ancona), Numana Alta-Bassa Marcelli Nord (Ancona), San Benedetto del Tronto (Ascoli), Senigallia (Ancona) Sirolo (Ancona)
Molise: Termoli (Campobasso)
Apulia: Fasano (Brindisi), Gallipoli (Lecce), Ginosa – Marina di Ginosa (Taranto), Ostuni (Brindisi), Otranto (Lecce), Polignano a Mare – Cala Fetente – Cala Ripagnola – Cala San Giovanni (Bari), Porto Cesareo (Lecce), Rodi Garganico (Foggia), Vieste (Foggia), Marina di Pescoluse (Lecce), Marina di Lizzano (Taranto) Melendugno (Lecce)
Sardinia: Alghero (Sassari), Sardinian Bari (Ogliastra), Cala Domestica (Carbonia-Iglesias), Capo Coda Cavallo (Olbia), Carloforte-Isola di San Pietro: La Caletta – Black Point – Girin – Guidi (Carbonia-Iglesias) (Oristano), La Spezia (Olbia Tempio), Marina di Orosei-Berchida-Bidderosa (Nuoro), Oristano – Torre Grande (Oristano), Poetto (Cagliari) Castelsardo-Ampurias (Sassari), Is Aruttas-Mari Ermi , Quartu Sant'Elena (Cagliari), San Teodoro (Nuoro), Santa Giusta (Oristano), Santa Teresa di Gallura (Olbia Tempio), Tortolì – Lido di Orrì, Lido di Cea (Ogliastra)
Sicily: Balestrate (Palermo), Campobello di Mazara – Tre Fontane – Torretta Granitola (Trapani), Casuzze-Punta-Caucana (Ragusa), Cefalù (Palermo), Giardini Naxos (Messina), Ispica-Santa Maria del Focallo (Ragusa), Marina di Lipari-Acquacalda-Canneto (Messina), Marina di Ragusa, Marsala – Signorino (Trapani), Mondello (Palermo), Plaja (Catania), Porto Palo di Menfi (Agrigento) , San Vito Lo Capo (Trapani), Scoglitti (Ragusa), Vendicari (Syracuse)
Tuscany: Bibbona (Livorno), Camaiore – Lido Arlecchino – Matteotti (Lucca), Castiglione della Pescaia (Grosseto), Follonica (Grosseto), Forte dei Marmi (Lucca), Marina di Grosseto (Grosseto), Pietrasanta – Tonfano, Foccette ), Monte Argentario – Cala Piccola – Port Eercole (Le Viste), Porto Santo Stefano (Cantoniera – Moletto – Caletta) – Santa Liberata (Bagni Domiziano – Soda – Pozzarello) (Grosseto), San Vincenzo (Livorno) , Pisa – Marina di Pisa, Calambrone, Tirrenia (Pisa);
Veneto: Caorle (Venice), Lido di Venezia, Cavallino Treporti (Venice), Jesolo-Jesolo Pineta (Venice), Chioggia-Sottomarina (Venice), San Michele al Tagliamento-Bibbione
Our favorite beaches for a child-friendly holiday
In the heart of the Riviera
It is known, Riviera Romagnola is one of the classic places for holidays with children in Italy. The town of Bellaria-Igea Marina offers a beautiful beach with low water, perfect for the little ones, but also unexpected views, that you can discover by walking through its streets.
Where to stay: just a short walk from the seafront you will find Hotel Luxor, attentive to ecology with sea-view rooms, including a Junior Suite Family. The property offers bicycles and great food (also vegan!).
A short drive from Rome
Anzio is the perfect destination for those who want to spend some days relaxing, without sacrificing day-tours between history and culture. Just an hour from Rome, you will find a beautiful child-friendly beach.
Where to stay: at Piccolo Rifugio, an environmentally friendly bed and breakfast near the beautiful Imperial Villa of Anzio, 300 meters from the beach. At guests' disposal: bicycle rental service, free parking, games. Breakfast is mostly organic and local.
A corner of Liguria in Sardinia
The island of San Pietro, in the south of Sardinia, is also a perfect destination for a family vacation. Among the beaches of Guidi, Girin and La Caletta you can enjoy together between crystal clear waters and uncontaminated nature. The village of Carloforte is also one of the most beautiful villages in Italy, where the cars are few and the tranquility is all around.
Where to stay: in the heart of the village, there is the B&B Il Ghiro, which offers comfortable, colorful rooms and a good organic breakfast.
Between a cathedral and the sea in Sicily
We move to Cefalù, another of the most beautiful villages in Italy. Here, too, the beach has been awarded the Green Flag, for the various child-friendly services. The village is dominated by the UNESCO World Heritage Site Duomo, that is dominated by a cliff. The atmosphere here is beautiful and the flavors are amazing.
Where to stay: just a short walk from the center there's the Hotel Le Calette. The property has a children's area and a beautiful swimming pool.
In the Conero Park
Finally we arrive in the Marche region, one of the pearls of the Adriatic Sea. Sirolo is an ancient medieval village surrounded by unbelievable uncontaminated nature and overlooking a very clean sea.
Where to stay: in a magical stone farmhouse in green building, 3 km from the center, there's the B&B Campo del Mare, which offers an organic and homemade breakfast.
Where are you going to spend your child-friendly holiday?
You might also like: