We recently have received an email from Alberto, who wants to spend his summer in a special, deeper way, helping the areas affected by the earthquake. Let's discover together how to live a ethical holiday in Italy
Dear Ecobnb,

I write you because It would make me happy if this year I could combine, if possible, helping people with the vacation week that I would spend in the areas affected by the earthquake to give economic help. On your website I saw some accommodations, I wonder if they are active and can be contacted to check with them whether my request is sensible or not.
There are a lot of Italians who are still struggling with the damage of the earthquake that struck the center of the country. Some people no longer have a home, others have begun to rebuild what was left. Even many tourist accommodation in the area have seen their building disappear, or they have, however, suffered significant damage.
One of these accommodation, the B&B Casale Il Baronetto, has decided to offer travelers a different holiday based on exchange and barter. Guests can then enjoy a working holiday, helping to rebuild the stables and fences, working in the garden, getting food and lodging for free.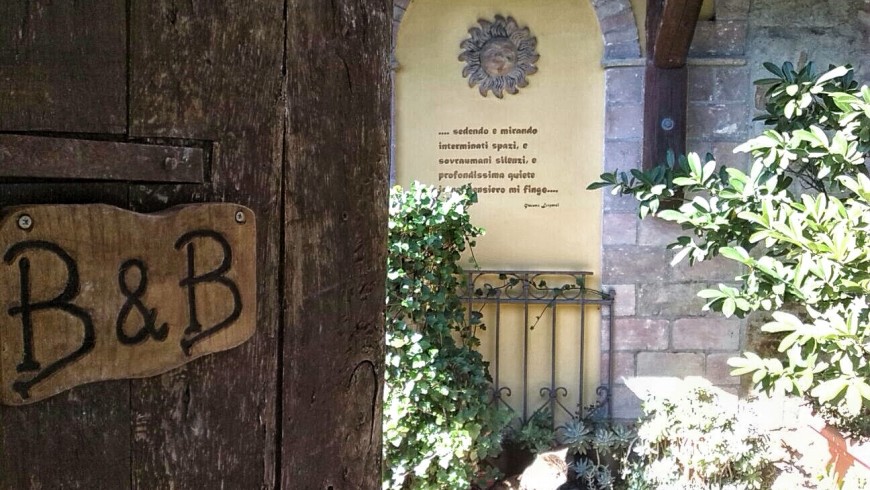 If, however, Alberto, and hopefully many others like him, was thinking of a relaxing holiday that is still a ethical holiday, we know that many hospitality near the earthquake areas have not suffered any major physical damage, but great economic damage from the earthquake. With our holidays, we can thus help to get the economy of these places back on track and discover marvelous views, among the most beautiful in Italy.
We can stay in the hills of Marche, in a real wood barrel where a romantic bedroom has been made, in the B&B Il Rifugio dei Marsi, which also offers free bike rental. We can enjoy a delicious and local breakfast in the Tronto Valley at the B&B Terramare. The Torre della Botonta is located in Umbria and is a beautiful and romantic Albergo Diffuso obtained in a fortress of the 14th century. In the center of the three National Parks of Abruzzo there is the L'Aperegina farmhouse, which offers comfortable rooms, a beautiful garden and a tree house. In Amandola, overlooking the Sibillini Mountains, there is the B&B La Querceta di Marnacchia offering an organic breakfast and the tranquility of country life. Finally, we can decide to sleep in a transparent tent looking at the starry sky of the Marches in the B&B La Casa dei Nonni.
We hope that there are many people like Alberto who want to spend a ethical holiday in the center of our country, struck by this devastating earthquake.
You might also like: