Imagine the indescribable beauty of Paris without a car. Maybe this is the dream of the first citizen of the French capital.
Anne Hidalgo continues in her attempt to turn Paris into a green city; after July 1, when she imposed a ban on the circulation on weekdays to vehicles registered before 1997, now she seeks to promote the service of public transport, with an idea that we think is absolutely brilliant, and that must be repeated in other large European cities.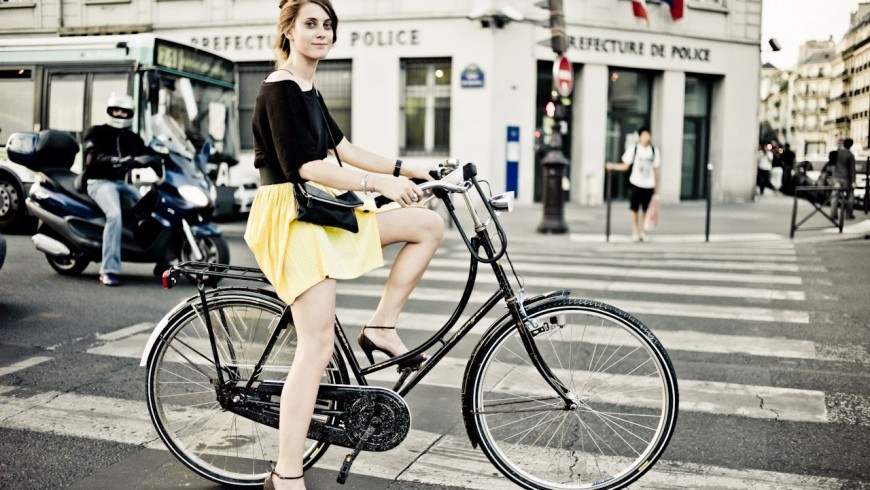 For voluntary membership, who will leave the car in the garage can circulate for free with all public transport: metro, bus, car sharing and electric bicycles. A great effort to show how it is possible to live in the city without the private car. The members completed a questionnaire and supported a short interview and now they will receive the documents to use any kind of public transport free of charge. At the end of this week without cars, the participants will receive small prizes that will be awarded during a public ceremony.
It is another part of the "Cycling Plan 2015-2020" of the mayor, which plans to invest over 150 million Euros to double the length and quality of bike routes. In addition to this initiative, the project is planning to create 45 km of new cycling axes that cross Paris from north to south and from east to west, along the Seine, as shown in this graphic published by Le Parisien.
The goal of this forward-looking plan, which is called Réseau express vélo (express network for bicycles) whose acronym is REVe (which in French also means dream), is to triple the current rate of use of bicycles in Paris for transfers, from 5% to 15%. To do it, the country is going to invest 150 million Euros and realize 6 main actions:
creation of new bike lanes, doubling the current number;
realization of 30 km/h areas;
installation of 10,000 stalls for bicycles;
incentives for the purchase of e-bikes and cargo bikes;
construction of parking and restructuring of streets and squares to make them bike fit;
strengthening of the Parisian existing bike sharing system, known as Velib.
The ultimate goal of this plan is to triple in Paris the current rate of bicycle use for travel, going from 5% to 15% by 2020. Certainly a bold project that will change for the better one of the most beautiful cities in the world.
You might also like: