There are several parks in Italy where nature is intertwined with art, where sculptures are born between the bushes, where mosaics blend with plants: they are parks of contemporary art where you can spend days of art and nature. We selected the 5 most beautiful parks in Italy for itineraries in an uncontaminated nature to discover works of art: a perfect day out for families and for those wishing to experience the scent of musk and the charm of mysterious artworks.
1. Artworks hidden in the woods, Trentino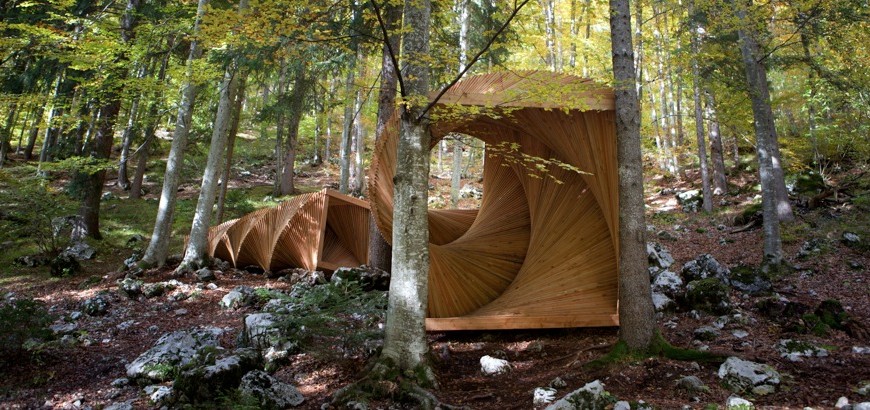 In Borgo Valsugana, a short walk from the Strobela bridge begins a route that extends for two kilometers where among the wonders of the forest there are 23 evocative works hiding that live harmoniously with the majestic trees of Val di Sella.
Info: ArteNatura route is open all year; ticket 7 €.
Where to stay: close to Borgo Valsugana there are many eco-sustainable structures, discover them all!
2. The largest installation by Yona Friedman, Abruzzo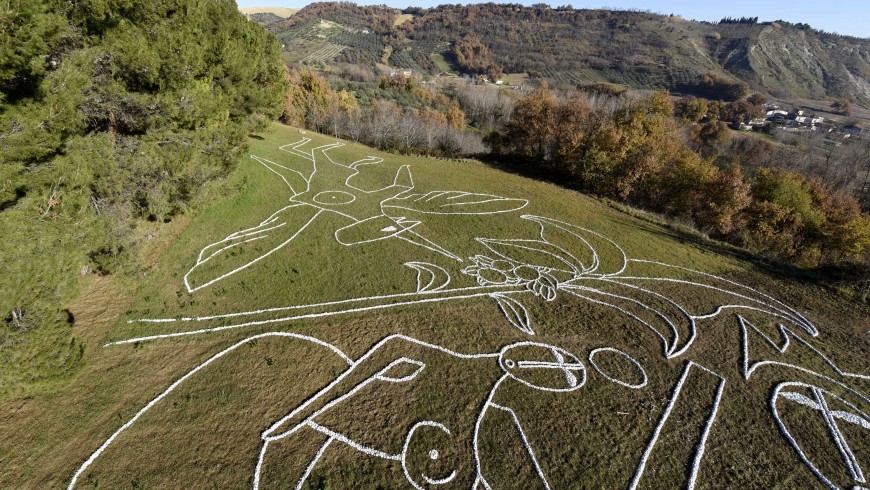 The artist Yona Friedman, along with Jean-Baptiste Decavèl, has created a huge installation in the nature of Loreto Aprutino. With the participation of students of the Academy of Fine Arts in Rome, of the Faculty of Architecture of Pescara and the local Art Schools, on May 16 they opened a huge natural tapestry created with white stones, bamboo and 200 trees wot.
Info: No Man's Land
Where to stay: right in the heart of Loreto Aprutino you can sleep in a real castle, perfect for a romantic getaway!
3. In the Greenery, sculptures from around the world, Veneto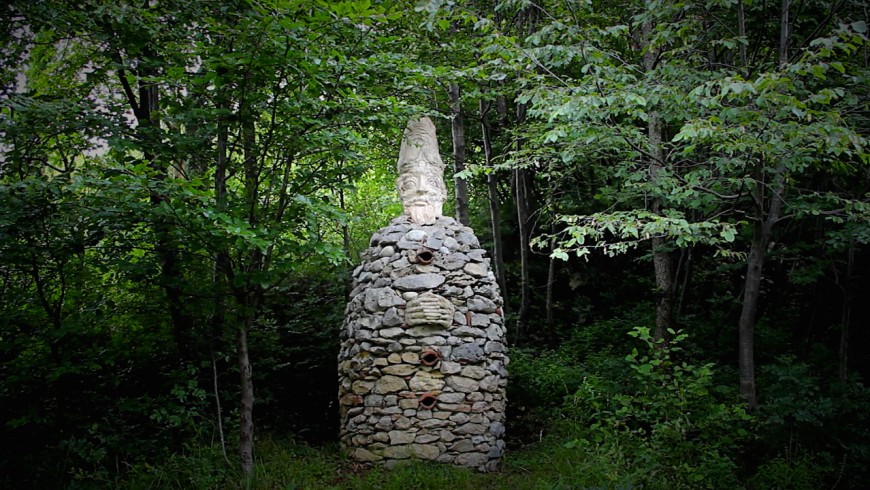 Near Covolo of Lusiana, in the province of Vicenza, there is an actual outdoor museum. A path of 3 km in the green, enriched by the presence of 60 works of contemporary art, made with local materials by international artists. The project started in 2002 by the architect Diego Morlin who managed to create a gallery that lives in the woods.
Info: Parco del Sojo is free on weekdays, for public holidays the ticket is € 4.
Where to stay: organic farm, B&Bs and hostels with photovoltaic panels are waiting near Covolo, choose one that suits your needs!
4. The mystery of the monsters in the woods, Lazio
You can't miss Sacro Bosco, also known as the Park of Monsters for its sculptures made of basalt depicting mythological animals, gods and monsters that are part of a coniferous and deciduous forest. The park, among the most famous parks of the peninsula, was inaugurated in 1547, designed by Pirro Ligorio, commissioned by the Prince Pier Francesco Orsini. These stone cultures so majestic and so mysterious create a magical place.
Info: Sacro Bosco. The entrance fee is 10 €. H
Where to stay: close to Bomarzo, where the Park is, there are several sustainable accommodations that welcomes you for a relaxing holiday!
5. Open air gallery, Lombardy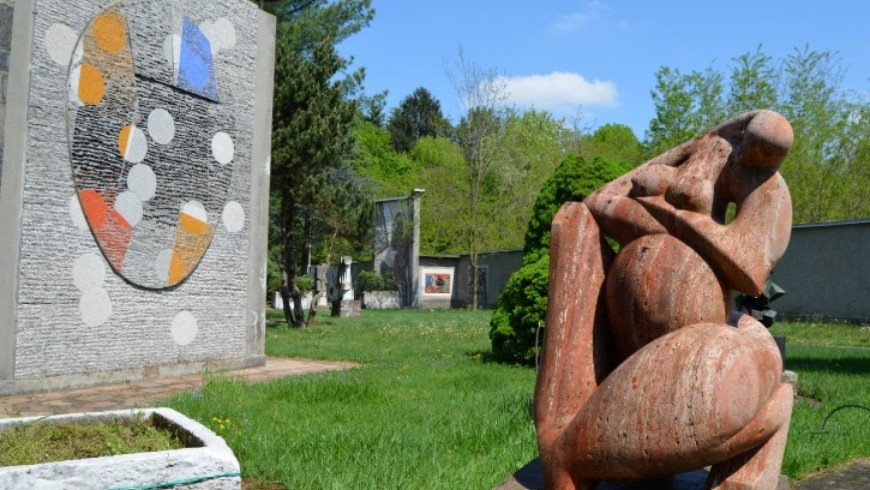 40,000 square meters of greenery in which are located hundreds of works: marble, stone, bronze, iron, wood and glass meet lawns, bushes and trees in a unique living museum because of its size and the number of works. The museum itself becomes an artwork and represents a journey through various artistic movements such as Futurism, Dadaism and Surrealism.
Info: Museo d'Arte Contemporanea Pagani
Where to stay: in Castellanza, a few steps from the Museum, you can stay at the B&B Piccolo Mondo Antico, an ancient agricultural house with many ancient objects and a garden full of flowers.
You might also like: