Would you like to travel with a donkey?
ViaggioLento takes you to the discovery of the Pollino National Park in a long journey through villages, nature, music and good food in the company of a cute donkey.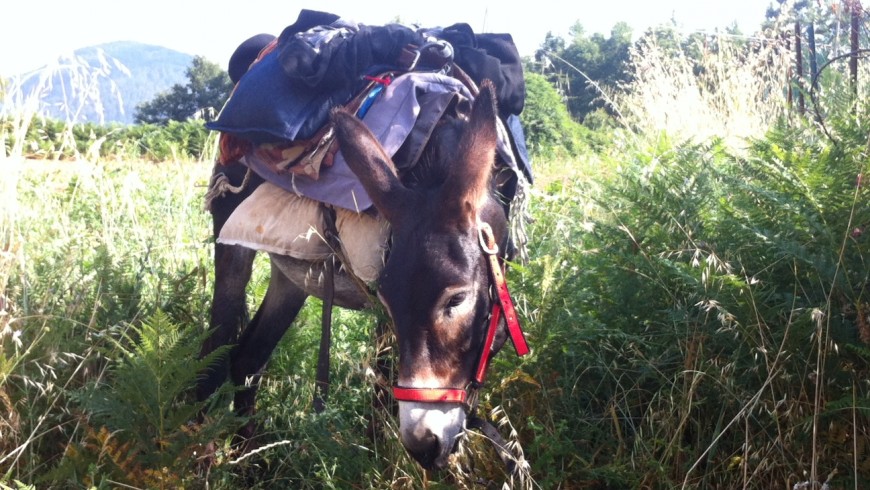 The storyteller Biagio Accardi and his donkey Cometa Libera return again this year for a trip to discover the pleasure of slowness. They on June 16 from the village of Tortora Marina and who wants can join them for a walk in harmony with nature to discover the villages of the Park and their inhabitants; there will be a chance to stop in the squares to attend musical shows, poetry readings, dance performances; you will create spontaneous debates, talking about alternative lifestyles and sustainability. You will taste the typical products with the opportunity to meet and talk with those who prepare them. You will learn about the native plants and their uses in the kitchen. A slow travel full contact with nature, to know the luxury of the essential. You can sleep camping along the way, near a spring or a small clearing, or choose the comfort of a bed at the nearby accommodations.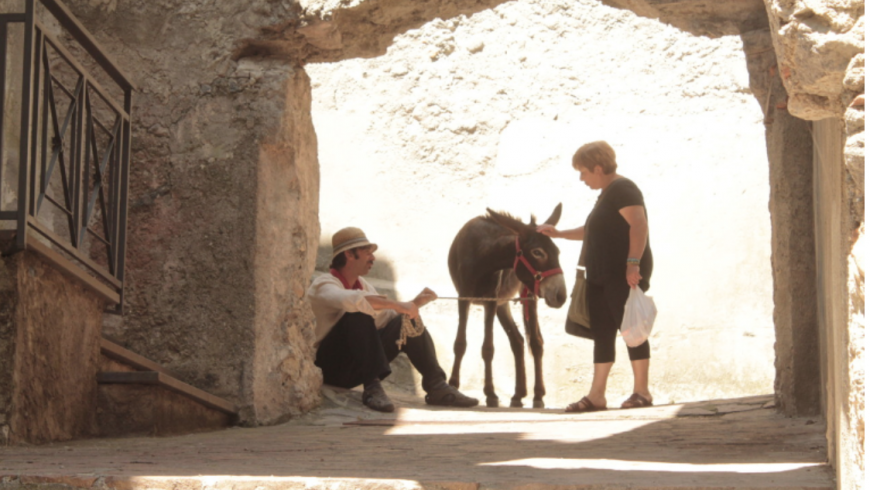 You can join Biagio and his donkey for a day, a weekend or for the entire journey to enjoy fully the experience of a slow travel.
Here's the full schedule of ViaggioLento (slow travel) of 2016:
Thursday, June 16 – Tortora Marina
Leaving party at Ricetto Enotri
Friday, June 17 – Praia a Mare
Show "Cantu and Cuntu" to the village Mantinera (22.00) -Praia a Mare
(Possibility to have dinner and camping)
Saturday, June 18 – San Nicola Arcella
Show "ViaggioLento Journey" at the main square
Sunday, June 19 – Santa Domenica Talao
– Aperitif "Frese and Wine" at the Bakery "THE mattra"
– Show "Kairos-only & loop" at the Bar "A Slick" 21.00
Monday, June 20 – Hike
From Santa Domenica Talao to Papasidero
Tuesday, June 21 – Papasidero
Show "ViaggioLento Journey" at Rafting Adventure Lao
Wednesday, June 22 – Grotte del Romito-Papasidero
Dinner show "Cantu and Cuntu" farm "La Fontanella"
Thursday, June 23 – Plans of the Cart-Tortora
Lunch with traditional dances and music to the refuge of Carro
Friday, June 24 – Hike
From the Caves of Romito of Papasidero to Tortora del Carro Plans
Saturday, June 25 – Tortora Centro Storico
"KAIROS TRIO" in front of the headquarters of the "Zafarana"
Sunday, June 26 -Tortora Centro Storico
Theater Performance "NO" by Massimo Zaccaria in front of the archaeological museum of Tortora
Monday, June 27 – Tortora Marina
Arrival Party at Ricetto Of Enotri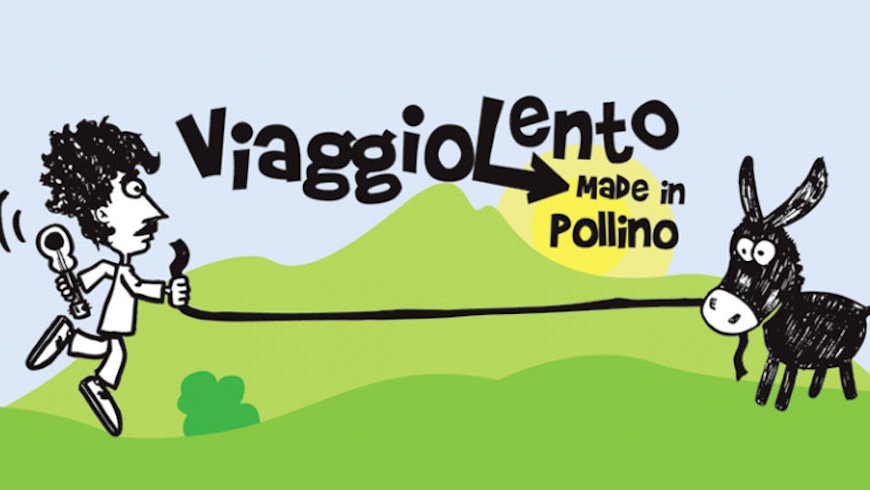 Info: ViaggioLento
If you want to discover on your own the breathtaking beauty of the Pollino National Park, its mountains, its rivers and its valleys, between Calabria and Basilicata, with many opportunities for hiking, here you can find eco-friendly accommodations in the heart of the park!
You might also like: