Pearls set between the mountains, enchanted villages overlooking turquoise waters, uncontaminated nature in a romantic location: Europe is dotted with spectacular lakes, and some of them deserve to be visited at least once in life. Let's start with the discovery of the 10 most beautiful lakes in the continent, for a journey of relaxation, among clear waters, boat rides and walks in picturesque villages.
Lake Bled, a jewel of Slovenia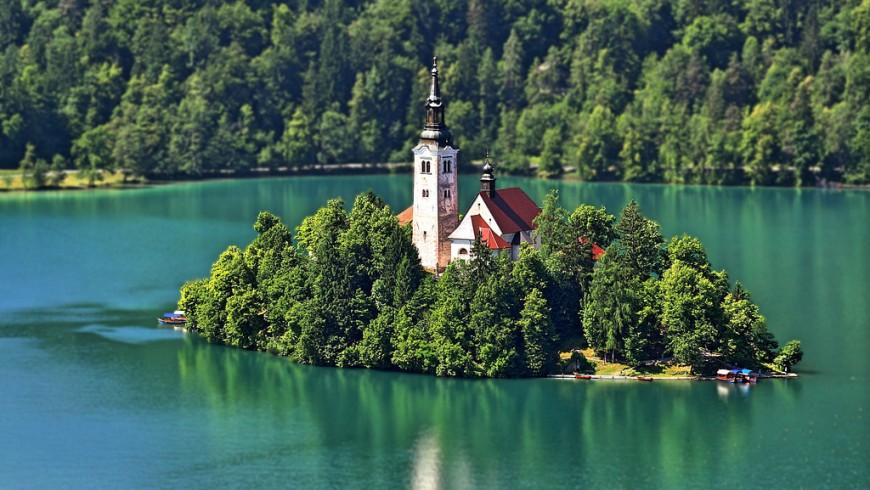 It is a symbol of Slovenia, known throughout the world for its picturesque island with a beautiful church. The emerald green water invites you to relax in a holiday in nature, between bike ridings, pictures of curious swans and  tour on traditional boats.
Don't miss it: to find the most beautiful view of the lake, you must climb to the beautiful castle perched over the town of Bled.
Our advice: A few steps from Lake Bled you will find one of the most beautiful examples of glamping, a luxury campsite with small wooden chalets.
Lake Geneva, between France and Switzerland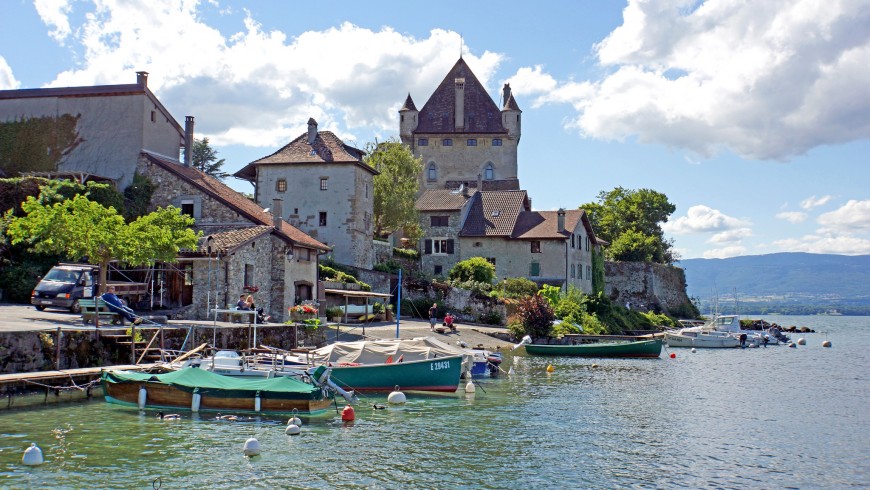 A huge body of water where wonderful cities appear, such as Geneva and Lausanne, and picturesque villages. Surrounded by terraced vineyards and the Alps, this lake in the shape of half moon will give you strong emotions.
Don't miss it: The medieval village of Yvoire, on the French side, is one of the pearls of the lake that is definitely worth a visit.
Our advice: the lake offers plenty of activities, but our advice is to try the historic paddle steamers that ply the waters of the lake.
Lake Garda, the largest in Italy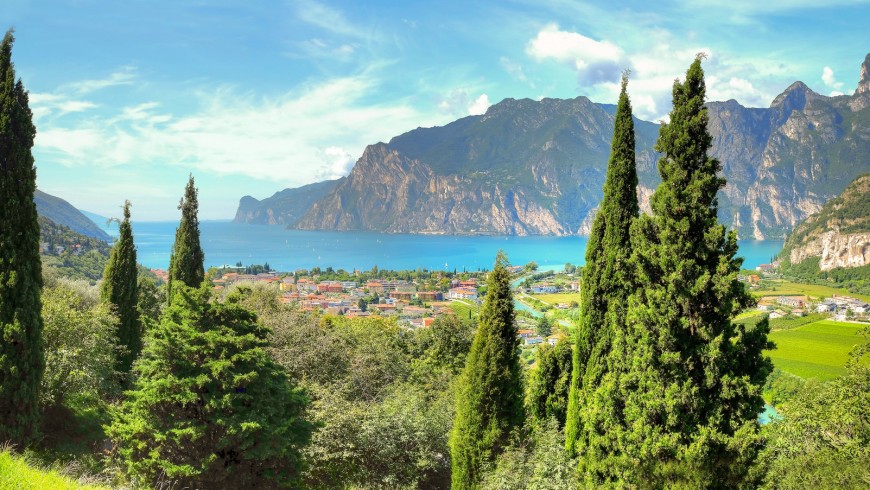 Maybe it doesn't need any introduction. Lake Garda is a national and international tourist destination, where all types of travelers find what they are looking for. Clear waters, magical villages, breathtaking nature await you between Trentino, Veneto and Lombardy.
Don't miss it: it is difficult to choose which locations visit, perhaps Sirmione, or Malcesine, or Riva del Garda or Salo. Why not travel by boat and discover as much as possible?
Our advice: around the lake you'll find many eco-friendly accommodations, hotels, B & B and farmhouse invite you for a holiday in harmony with nature.
Lake Constance, three states and a lake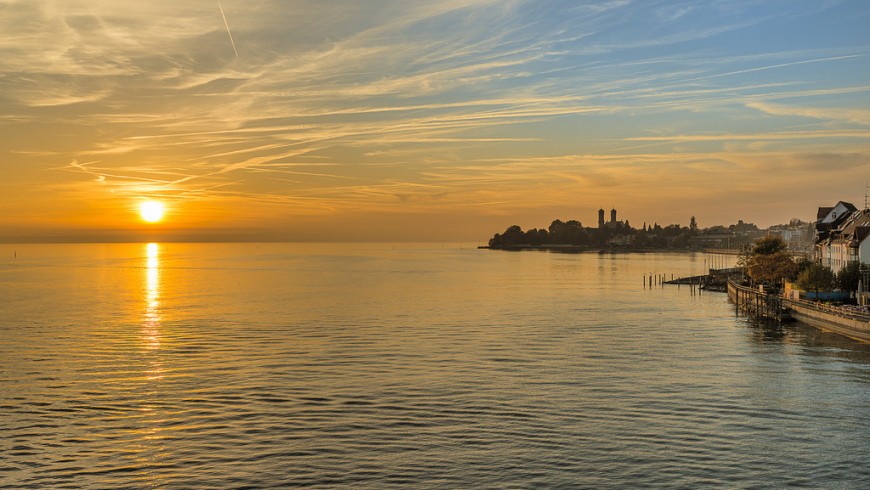 There is a pearl set among three states, in the heart of the Alps. It is the Lake Constance, the third largest lake in Europe, through Germany, Austria and Switzerland. Vibrant cities, vineyards, spectacular scenery and beautiful nature makes this lake unique.
Don't miss it: in the German part of the lake there is Lindau, a picturesque town on a small island connected to the mainland by two bridges.
Our advice: leave for an active holiday, with our itinerary by bike along the lake, to be customized as you wish.
Loch Lomond, the wild Scotland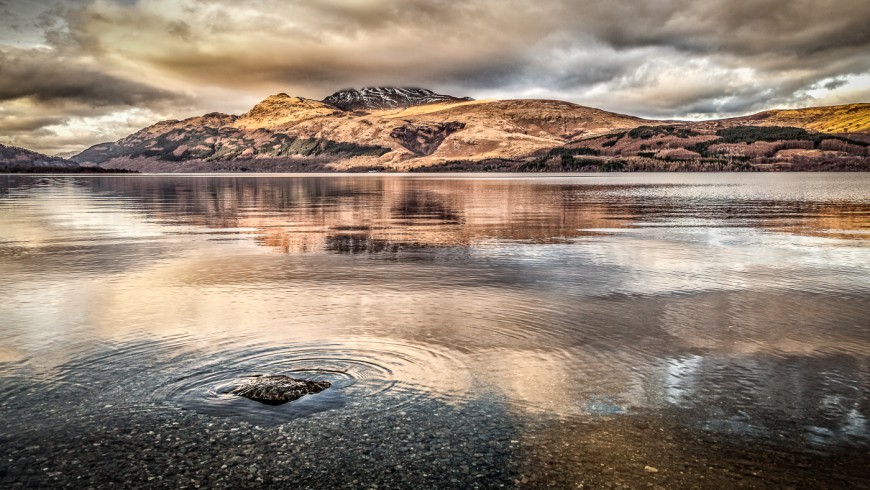 It is easily accessible from Edinburgh, but it seems to arrive in a different world. The lake is surrounded by breathtaking, wild nature, inhabited by abundant wildlife.
Don't miss it: a ride in a kayak or boat through the 30 islets of Loch Lemond is a must!
Our advice: we are in the Trossachs National Park, a paradise for hikers.
Lake Saimaa, constellation of islands in Finland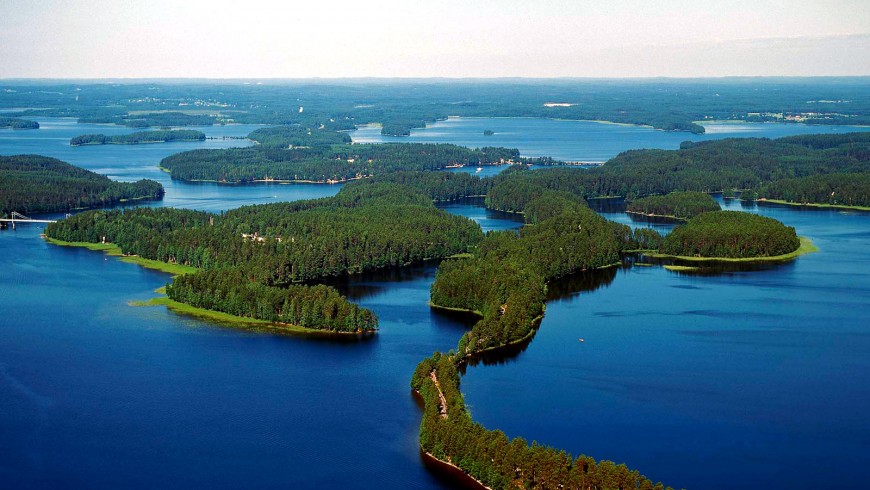 A labyrinth of water and endless forest-covered islands: Lake Saimaa is almost 200 km long, is the essence of Finnish nature, pristine and breathtaking.
Don't miss it: Discover the Finnish forest and the relationship with man in a sensory trip in Lusto, the national museum of forest.
Our advice: Hire a canoe or a boat and immerse yourself in the silence surrounded by a completely wild world.
Lake Como, the Italian charm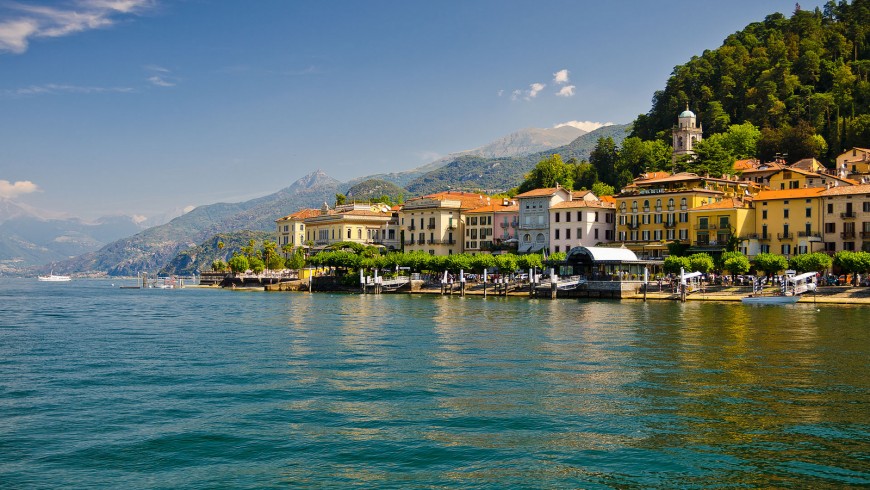 Lake Como is famous for a long time and before drawing interest of Hollywood celebrities, the romantic views and stunning scenery of this Lombard enchanted lake in the centuries enchant many artists and travelers like Flaubert and musicians Rossini and Verdi.
Don't miss it: the best day to visit the lake is the day of the St. John day, June 24, when in the Island Comacina you can see fireworks that will make your evening even more suggestive.
Our advice: book now your holiday in eco-friendly accommodations near the lake!
Lake Kerid, at the bottom of a crater in Iceland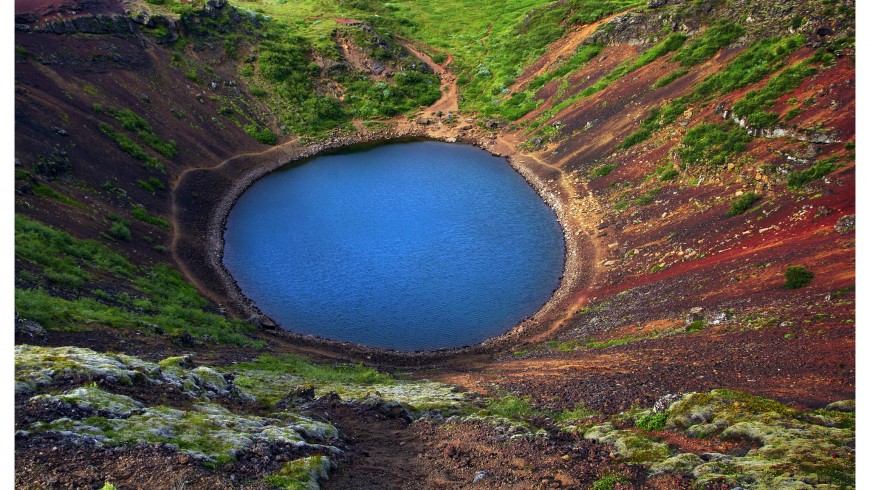 It's certainly not as big as the others, but it has a unique charm and that's why it's one of the most beautiful lakes in Europe. In a region characterized by Icelandic glaciers and volcanoes, Lake Kerid lies on the crater of an ancient volcano and is surrounded by a sea of ​​colors, from red to green.
Don't miss it: the lake is part of the Golden Circle, a must-see during a trip to Iceland, a path of 300 km through geysers and thundering waterfalls.
Our advice: do not forget your camera to take some spectacular photos like this lake!
Lake Kozjak, a national park of lakes in Croatia
In the mountains of Lička Plješivica between dense forests and rivers 16 lakes hide, connected each other by stunning waterfalls. Among these, the main one is the Kozjak Lake, a place of which is hard to believe the existence.
Don't miss it: You can also visit the park by beautiful scenic trains that will take you in the remote corners of this paradise.
Our advice: a pair of binoculars is a must in this green oasis inhabited by 157 species of birds, 20 types of bats, 321 spent butterflies, brown bear, wolf, lynx and deer.
Lake Eibsee, rocks and turquoise waters in Germany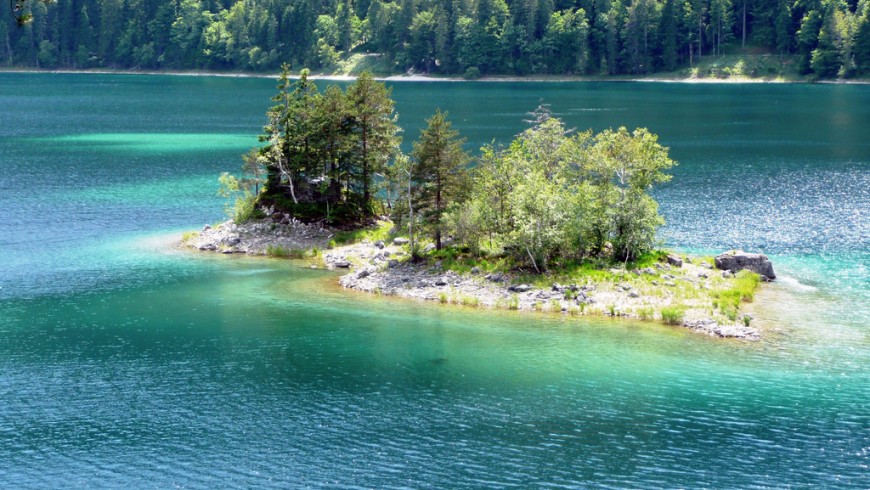 When you think of Germany, the first things that come to mind are certainly not clear waters and beaches. Yet Lake Eibsee is a true water paradise inviting you, on hot days, to dip surrounded by an incredible forest of conifers.
Don't miss it: from the lake, there's a cable car for the Zugspitze, the highest mountain in Germany.
Our advice: if you choose to visit this oasis of peace in the winter, do not miss the Igloo Village Zugspitze.
Dive into the clear waters, explore pristine nature and enjoy a drink in the picturesque villages along the lake in one of Europe's most beautiful lakes. Which one do you choose?
You might also like: