Who hasn't dreamed in his own childhood to live wild in a forest and, why not, to sleep in a bird's nest? Well, there is who took this desire and made it real.
The Tree Hotel located near Harads – a little Sweden village – is composed from different little houses suspended on trees. Every house has particular living-space who are completely integrated in the forest. The Treehouse Hotel is fully ecology-inspired and give to his hosts the opportunity to live in contact with nature, as a shelter from our so busy life.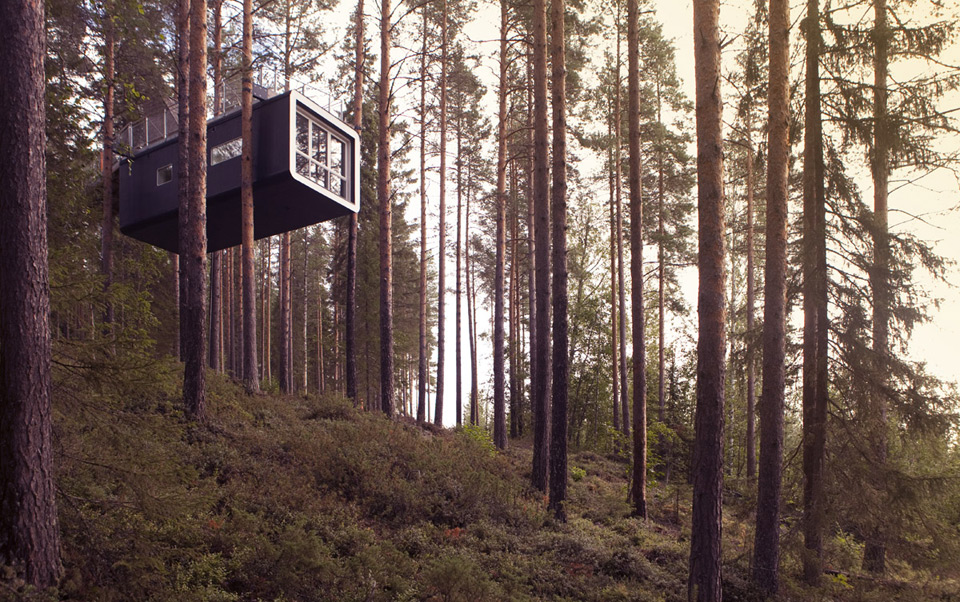 Rooms are positioned between 4-6 meters height, each with variable dimensions from 20-30 square meters and composed from a bedroom and a livingroom, all laid down on trees and reachable with wood-stairs and wood-ramps, natural and without chemical adds. The same wood is used for the construction of room's structures and cladding.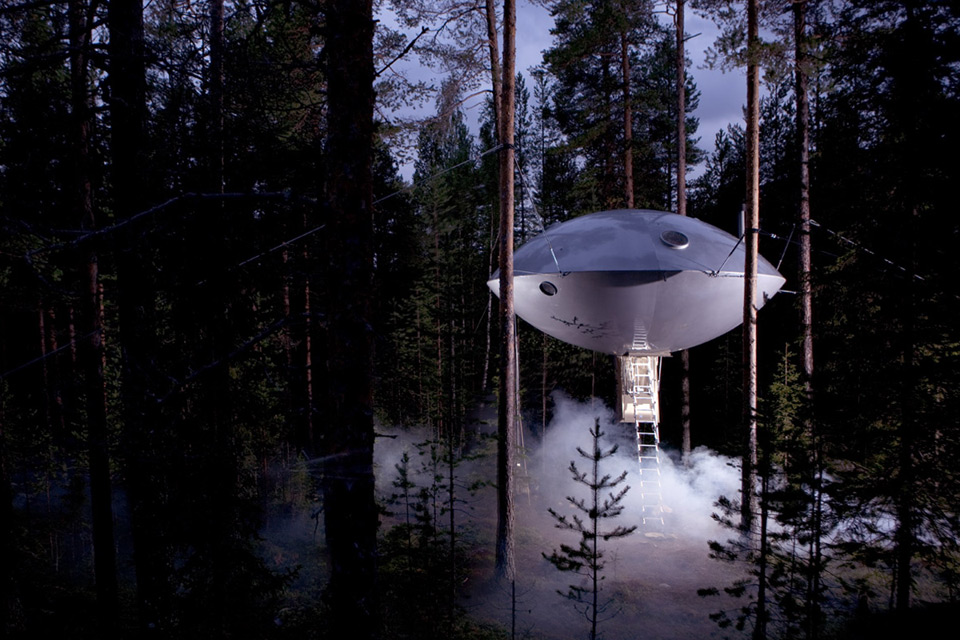 The most unusual room surely is "The UFO": accessing it is like to get into a spaceship! Our preferred room is called "The Bird's Nest" and is like a true bird's nest lay-down on trees.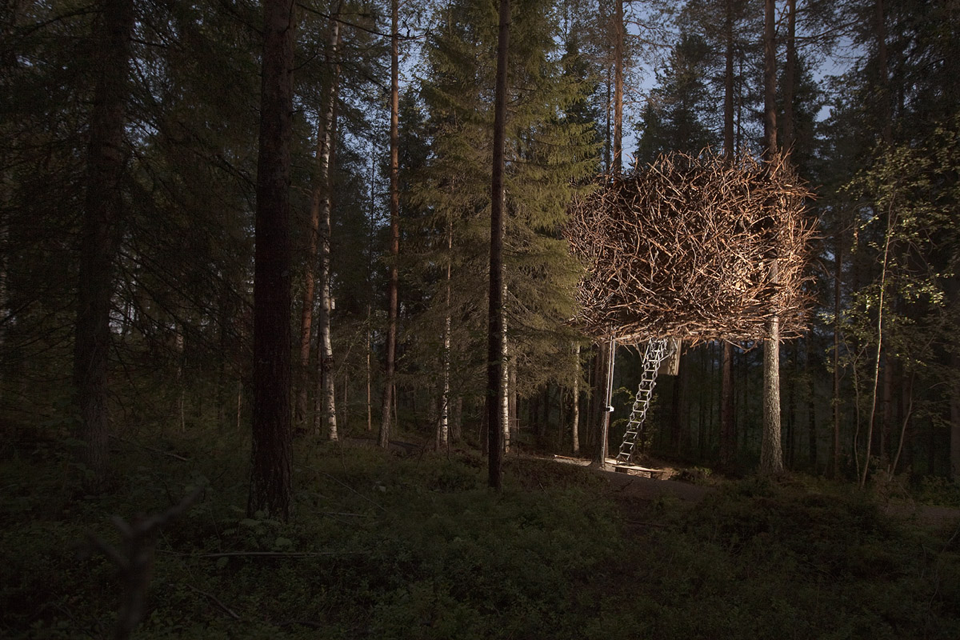 It's important to stress the ecological values at the base of this project: to experiment a different sustainable lifestyle and learning how to relate respectfully with the nature without breaking the environmental scenery.
You can find places like this also in Italy: the Tree Village in Claut – Valtellina – is the first village built on trees in Italy. Located into the "Parco delle Dolomiti Friulane", the apartments are totally absorbed from the forest and positioned several meters high. All the apartments have been built with wood frames using a method that respects the surrounding trees. The village offers also different discovery opportunities, for example the Orto Biologico (biological vegetable garden) where vegetables are irrigated using a little brook near the garden; then the products are used for preparing meals.