Tourism sector is rapidly growing and its environmental impact is expected to become increasingly important in the coming years, if you do not act in an environmentally friendly way.
At the same time, Tourism is certainly one of the sectors that can provide a valuable contribution to the sustainable growth enhancement and job creation in the EU. The success of Tourism will depend from the way that will respect the natural and cultural environment and integrate with the local community.
EcoDots is the project co-funded by the EU which creates a European web platform capable of acting as a catalyst for a community of eco accommodations, tours operators, and local communities sharing similar visions and values, and meeting harmonised sustainability standards.
Ecobnb is the meeting point between travelers and responsible hospitality that are investing in a better future. The innovative network of eco-sustainable hospitality and green itineraries in Italy, Austria, Switzerland, Germany, Slovenia and Serbia, promotes the demand for sustainable tourism and involves small accommodation, tour operators and people who share visions of sustainable tourism, in order to increase their visibility in the market and to disclose a system of best practices.
Ecobnb and the results of the European project EcoDots will be presented for the first time in Italy at Orme nel Parco, one of the first experiential eco-parks of South Italy.
Final Conference EcoDots Project
When: October 1st, from 9.30 AM
Where: Parco Eco-esperienziale Orme nel Parco
Tirivolo, Zagarise (Catanzaro, Italy)
Program of the event:
9.30 – Greetings from local authority
10.00 – European Project EcoDots – Loredana Marmora, ISIS
10.20 – Trends of Sustainable Tourism in Europe – Silvia Ombellini, Ecobnb co-founder
10.40 – The experience of Orme nel Parco – Massimiliano Capalbo, GH Calabria
11.00 – Virtuous Experiences of Sustainable Tourism in Europe – video short speech of EcoDots partners
11:20 – Ecobnb, the network of Sustainable Tourism – Simone Riccardi, Ecobnb co-founder
11.40 – Debate
12.00 – Eco-sensory experience in the park
13.30 – Lunch buffet with local products
Parners:
Centar za istrazivacke i razvojne projekte EcoDev (Serbia)
Comune di Parma (Italia)
GH Calabria (Italia)
Institut Josef Stefan (Slovenia)
Istituto di Studi per l'Integrazione dei Sistemi scrl ISIS (Italia)
Kontaktstelle für Umwelt und Entwicklung e.v. KATE (Germania)
Le città invisibili (Italia)
Ministry of trade,tourism and telecommunications (Serbia)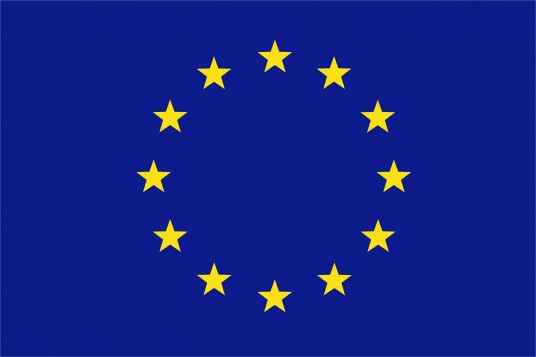 EcoDots – The project has been co-funded by the European Union, with grant agreement no SI2.677269.