The charming Paris is always a good idea for a romantic weekend escape. Between boulevards, gardens and great works of art, set out to discover the French capital in an authentic and sustainable way.
Do you want to visit Paris like a local would? Find out these tips suggested by Iphigenie, a Parisian friend who was born and raised in Paris. According to Iphigenie, Paris has much more to offer than its mainstream monuments and museums. Explore its secret and alternative wonders!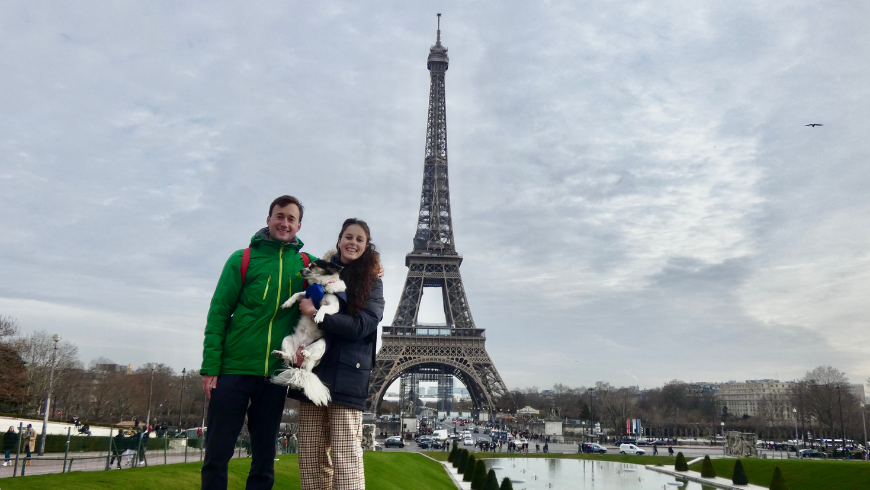 1. Taste the starter "oef foi grois" in "Le Jardin d'en Face" in Montmartre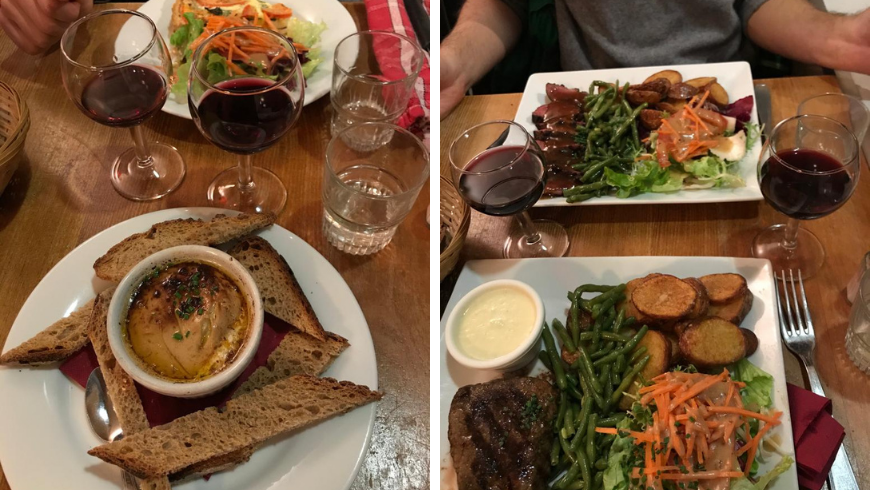 A small but very nice and cozy place! Excellent from all points of view. It is located in one of the small streets leading up to Montmartre, with about ten tables. Typical French cuisine (canard, potatoes, and other local dishes). Don't miss the "oef foi grois", it is simply divine. Everyone come there for that and it is delicious! A dinner in this place is an unforgettable experience! Iphigenie advises booking in advance so you can be sure to have your table.
2. Have a walk along canal Saint-Martin and have a cup of tea in "le Comptoir General"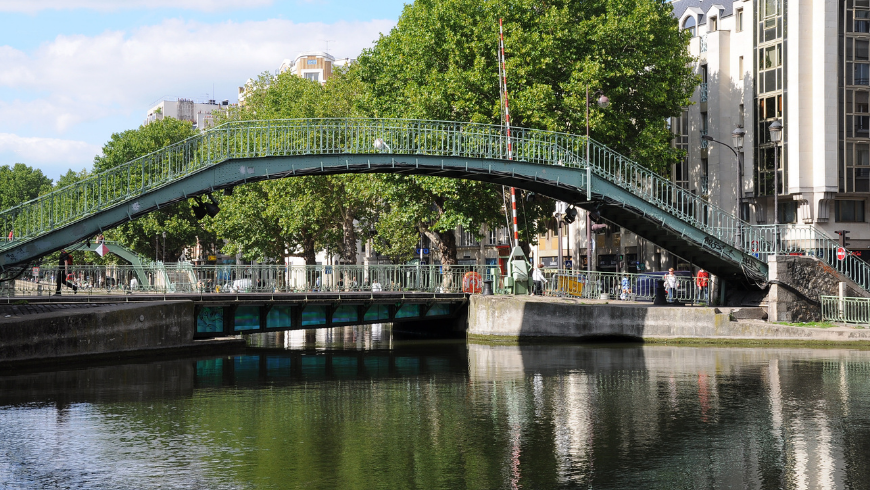 Built in the early nineteenth century, the canals of Paris have become a vibrant part of the city. As soon as the first rays of sun touch the water, a certain 'douceur de vivre' takes hold. Join a gentle stroll between the Saint-Martin Canal and La Villette or Buttes-Chaumont Parks, where a combination of nature and urban culture creates a holiday atmosphere. Soak up the lively atmosphere emanating from the little bars and bistros alongside the canal. With a bit of luck, you might see the Récollets lock opening and be able to admire the lock mechanism. Continue your walk to the Villemin Garden, created on the site of the former hospital of the same name, which itself replaced the Récollets Convent. The garden, with its lawns, bandstand and play areas, is an ideal spot for a picnic.
Take a cup of tea and a slice of cake in "le comptoir general". The place is magnificent, surrounded by greenery and relaxing music. You can also have a wide choice of drinks.
3. Have a picnic along la Seine with a nice view nearby l'île Saint-Louis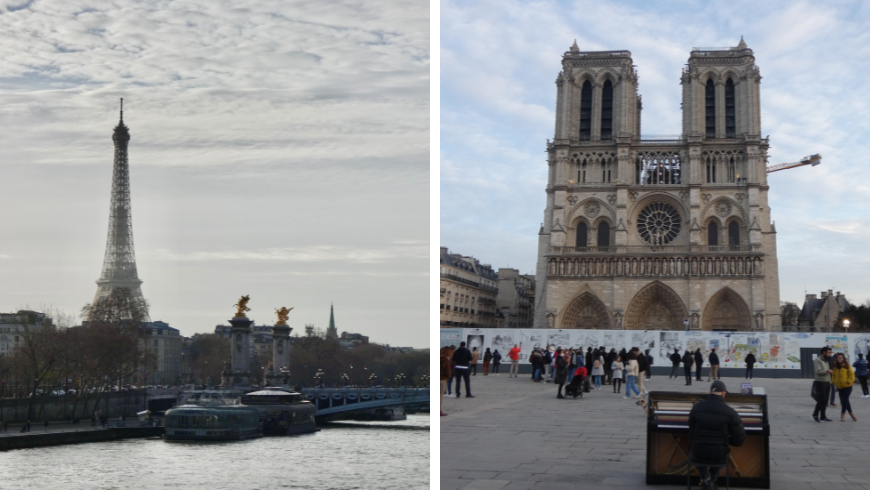 One of the most iconic images of Paris is the river Seine, winding through the center of the city. During the day, the Seine mainly plays host to floating restaurants and tour boats, but on the weekends and evenings, her riverbanks come alive with picnickers. There are some lovely places to soak up the sun with a glass of rosé and a baguette by the river.
île Saint-Louis and Île de la Cité. The Seine splits briefly into two, creating two "islands" linked by the small Saint Louis bridge. One of these, the Île de la Cité, is a popular spot for picnics.
Quai Bernard. Across the street from the Jardin des Plantes, the Quai Bernard is a great spot for a picnic, and you can also pick up the Batobus (boat tour) here.
Trocadero. If you want to see the Eiffel tower doing her 'sparkly thing' at night, but can't face the crowds on the Champ de Mars, then you absolutely have to check out the gardens at Trocadero, across the river and directly opposite the tower.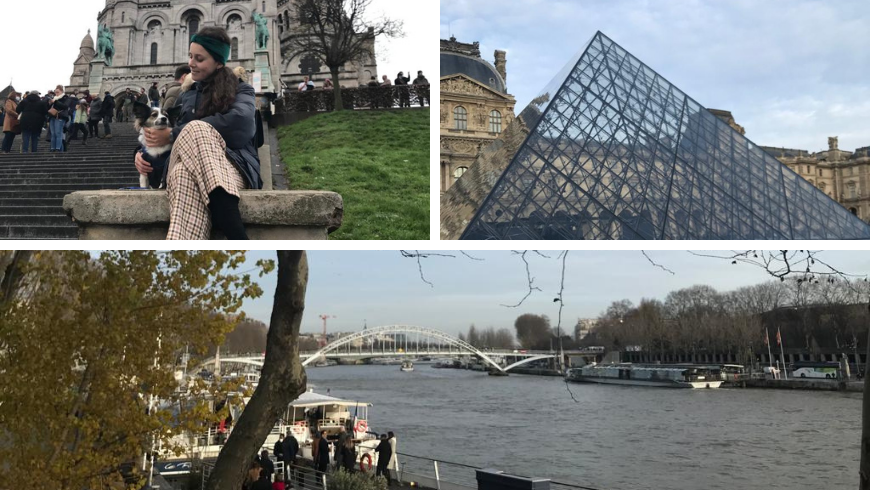 Canal Saint-Martin. Far fewer tourists head here, and you will find families, colleagues, couples and friends sitting on the cobbled banks with picnics throughout the day – but especially on warm Friday evenings. Look out for the fishermen who enjoy this spot too!
Berges de Seine. The recently-renovated 2.3 kilometres of "berges" (riverbanks) between the Musée d'Orsay and the Pont de l'Alma are now home to floating gardens, bars, deckchairs, free exercise classes, and all sorts of kids' activities.
4. Take a break in Rosa Bonheur Buttes Chaumont and Le Pavillon des Canaux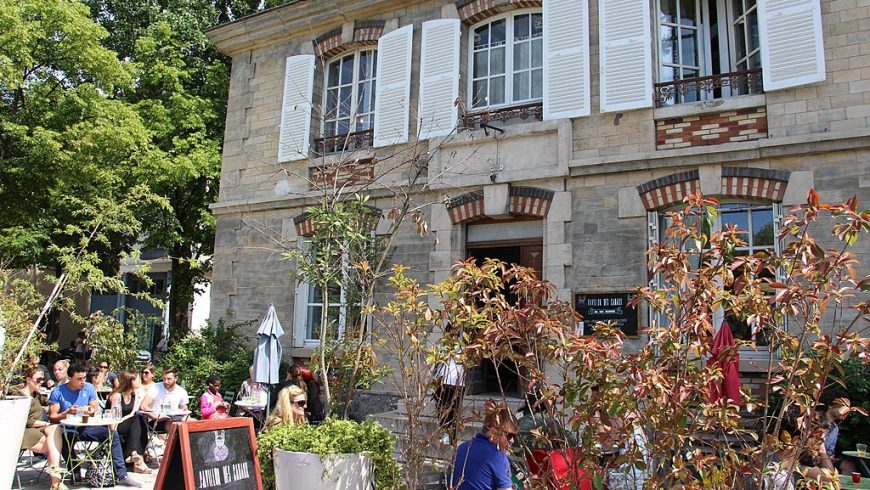 Le Rosa Bonheur is a "guinguettes" where the spirit of the Camargue reigns. Places where life is good and where people, genres and the wind of freedom mingle. In honour of the painter and liberated woman Rosa Bonheur, and with the accents of the Midi, Mimi, Zouzou and the whole team welcome you with good humour to their four guinguettes with sustainable approaches and affordable products: 1. in the Parc des Buttes Chaumont, 2. on the banks of the Seine at Invalides, 3. in Asnières, and finally the latest 4. on an island in the heart of the Bois de Vincennes.
Le Pavillon des Canaux is a hybrid place that lies between public and private space, between home and work. It is impossible to sum up the Pavillon des Canaux in one sentence; it is a place where you can see an exhibition, have a drink, have a brunch, take part in a drawing workshop or attend a concert. In a friendly atmosphere, with recycled furniture, original decoration and brightly coloured walls, the Pavillon des Canaux is a laboratory of ideas, a nursery of initiatives, a field of possibilities.
These places enable people to forge links between themselves through a different offer: only the essentials are consumed and a cultural, artistic, social, solidarity and environmental programme is offered. This is what Pavillon des Canaux is trying to do: to live better together while being closer to the environment.
5. Taste a special Galette or Crêpe in BREIZH Café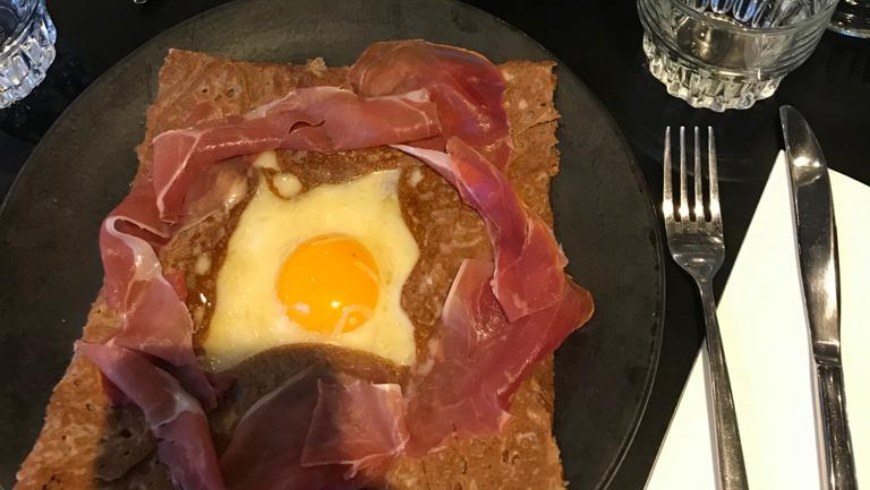 In BREIZH Café the product is at the heart. The galettes are delicious. Cute place with great service. Don't miss the "Galette Classique" and "Galette Saumon fumé biologique artisanal".
6. Eat local at La Bonne Franquette or Eat Moules Frites in "le Moulin de la Galette"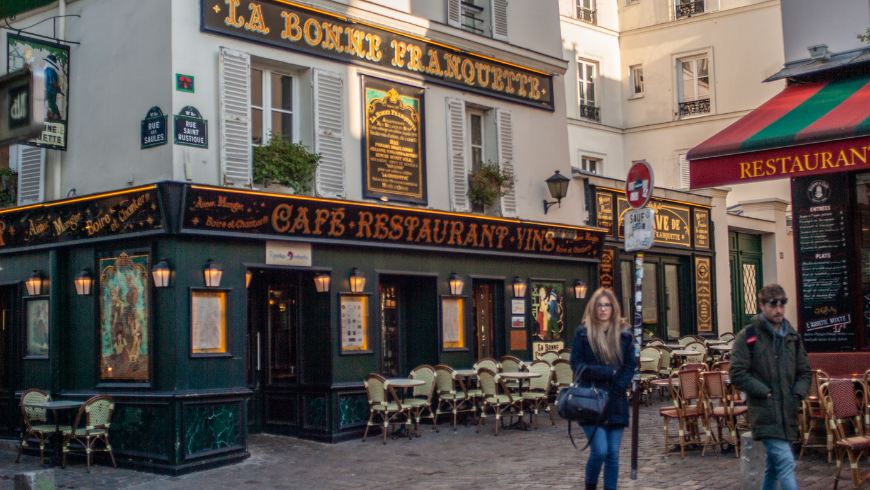 A 16th century house in the heart of old Montmartre, La Bonne Franquette keeps alive the Montmartre tradition of conviviality, welcoming artists, winegrowers and lovers of good wine and good food, true to its motto "Aimer, Manger, Boire et Chanter". The name "La Bonne Franquette" was given in 1925 by Francisque Poulot. At the end of the 19th century and the beginning of the 20th, La Bonne Franquette was a meeting place for artists: Pissarro, Sisley, Cézanne, Toulouse-Lautrec, Renoir, Monet, Zola…
The restaurant is a change of scenery for travellers and Parisians alike, with its typical atmosphere and village-like ambience typical of the old Montmartre.
Le Moulin de la Galette offers fresh seasonal products in Montmartre. It is ideal to taste "moules frites" and its terrace's view is magical.
7. Take a glass of wine in Peniche antipode – Abricadabra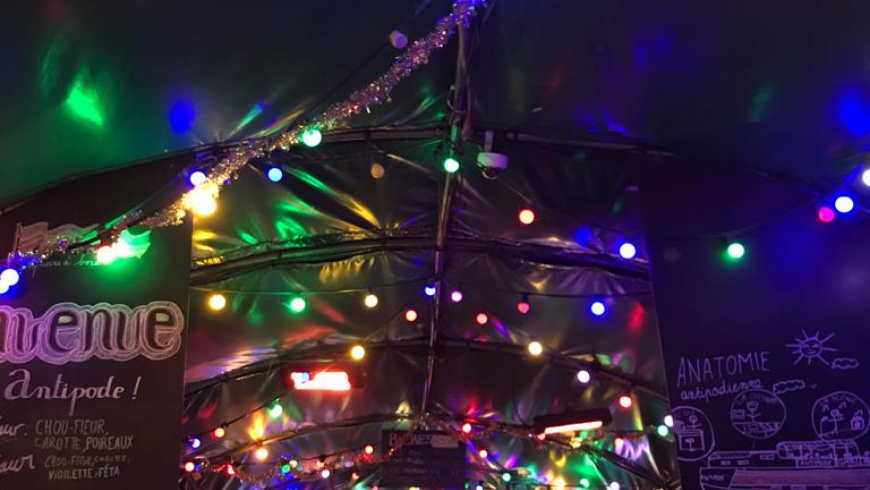 Peniche antipode – Abricadabra is a charming and alternative place, impossible to describe by words. You should see it by yourself to fully appreciate it!
Paris is not a city, it is a magic place. Follow these local tips and you will make the most of your experience! You can also visit Paris with your dog!