From hiking to art and theater event in an old hydro-electric central. From geologic paths to landslips of glacial origin, till cultural itineraries. Those are just few must-do slow experiences to do in the Sarca Valley, Trentino. Find them out reading the story of Cristina, the owner of the eco-friendly B&B Casa Filippo.
Looking for a sweet and relaxing stay, surrounded by nature? Casa Filippo is the accommodation for you. Located in Dro, Trentino Alto-Adige, a small village in medieval style, with traditional stone front doors, archs and alleys. On one side, Riva del Garda is just 11 km away. On the other side, the beautiful tracks of Fai della Paganella and Mount Bondone, less than a hour by car away. Just the perfect destination in every season, whether you want to enjoy the slopes or breathing deeply on the shore of one the region lakes.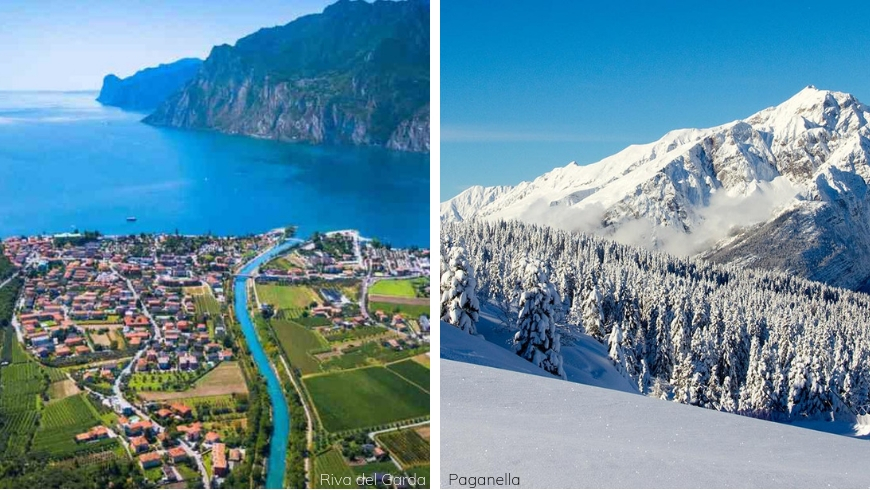 We've met Cristina, the owner, that talked us about her tourist accommodation. Here's what she told us:
How was your eco-friendly hosting project born?
Our family's wish of making our apartment available for tourists matched with our need to leave it free for our children, when they come home for short holidays, with friends maybe. That's why we have shifted from monthly rent to touristic hospitality. We've always tried to have an eco-friendly lifestyle, it was natural to keep doing so as hosts.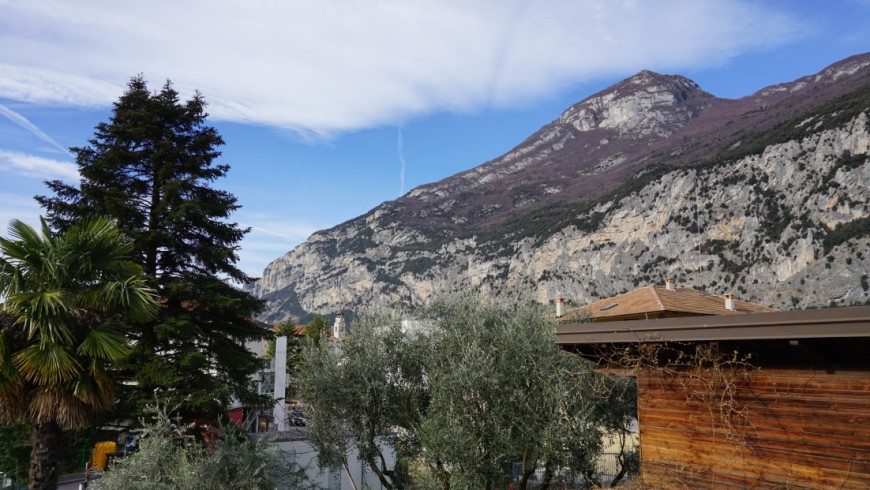 Which are the environmental sustainability features of the house?
We have solar panels for hot water, and they are linked with a condensing boiler to warm the apartment through a low temperature wall plant. We do waste recycling, with five different containers. All the furnitures are in hardwood (in and outside): there's no air conditioning. We provide eco-certified soaps for cleaning and for the washing and dish machines, and we try to minimize disposable packaging and plastics. All lightbulbs are energy-saving. Bio and ethic foodstuffs are provided (coffee, sugar, oil…) and we are part of a local exchange community to buy together such goods. You can also find aromatic plants on the terrace.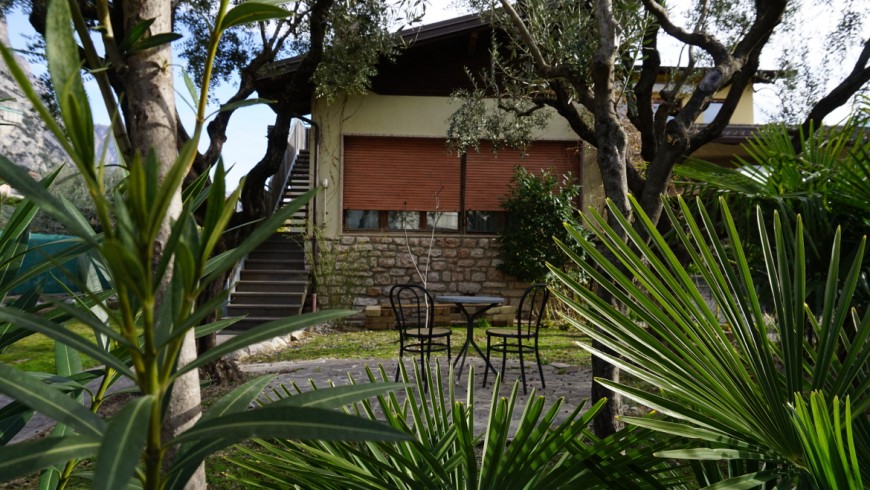 Which are the top 3 green experiences to do, near Casa Filippo?
The natural reserve of Marocche di Dro, it's a unique landscape for geologic reasons. It's the major alpine landslip, of glacial origin. It is made of huge rocks, up to 250 meters high, along Sarca river and the countryside. It has an area of 250,84 ha in the province of Trento. The last dated slump happened in the historic period. The area became a natural protected reserve in 1989, and it's classified as arid and not wetland.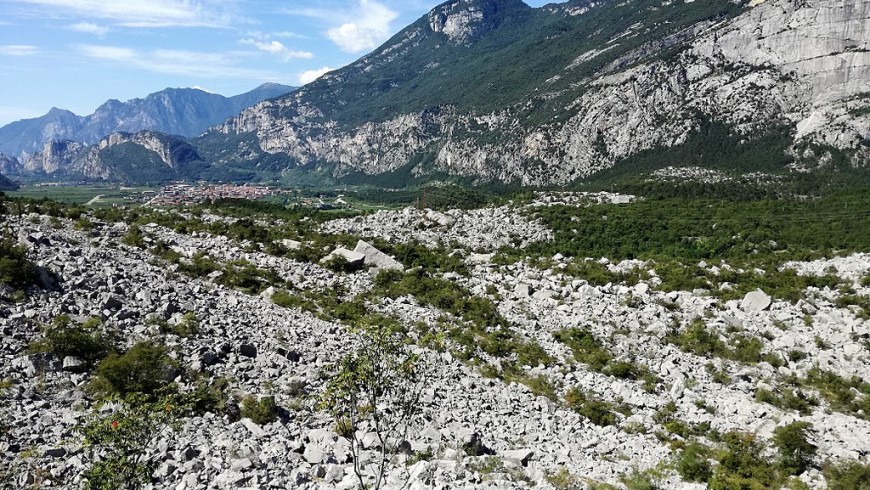 Hydroelectric central in Fies. Built in the early '900, it's mostly know for being the location of the Drodesera Festival. Organized every year in partnership with Enel, the event turns the central in a wide theatrical lab.
Supercontinent / Drodesera 17 / 10 / Centrale Fies from Centrale Fies on Vimeo.
Sarca valley, famous in the world for sport hiking. This is thank to calcium rock and to the windy climate in summer and temperate in winter. A great work is done by locals that care for the maintenance of the cliffs, which are easily accessible. Garda lake is the right place to approach this sport or to train.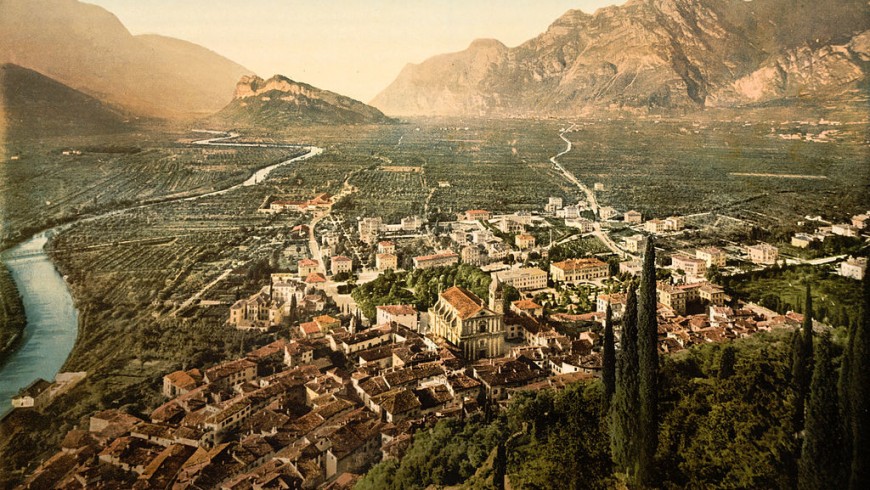 What does it mean for you to be an Ecobnb?
We try to match the resources we need for our family use and the wellness of our eco-friendly guests. Meeting people interested in environmental topics, who look for sustainable accommodation, is an added value to this activity.
Which are your next projects/activities?
We'd like to make bikes available. Installment of photovoltaic cells for energetic production is a medium-term objective, but we would really enjoy it, also thanks to the southern exposure of the house.
Many visitors and tourists, every season, fall in love with the beauty of Trentino's landscapes. Let yourself surprise by the Sarca valley, enjoying the eco-friendly hospitality of Casa Filippo.
Cover image: view of Sarca Valley from Arco Castel to Dro, from Wikimedia
You may also like: