At the foot of Mudurnu hills, Turkey, there's a ghost city with over 700 abandoned buildings. Burj Al Babas is an example of how second home tourism can transform places for the worse. 
It was supposed to become an enchanted valley, but it's a spectral city, on the Northen coast of the Black sea. Built in just 2 years, Burj Al Babas is made of 732 half million dollar villas. It was meant to be the new vacation spot of few wealthy owners. But they disappeared suddenly before the end of the project, bringing their money with them of course. The forecast about the Turkish economic growth were completely wrong. What it's left is a boundless plain with hundreds of gotic-like ghost castles. And maybe the environmental and landscape disaster is even worse than the economic one.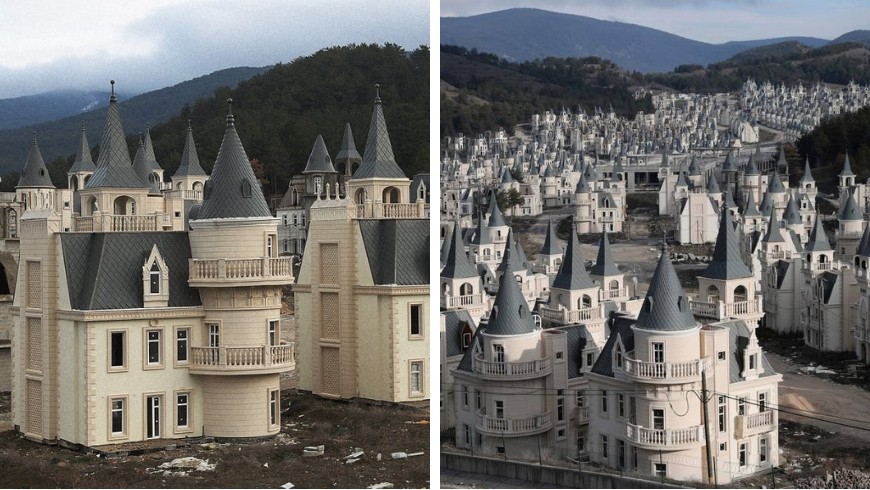 An unreasonable waste of finances and materials. An useless exploitation of ground and natural resources. The dream of a Disney castles valley has been replaced by the nightmare of 250 thousand square meters of green covered with cement.
The ghostly city of Burj Al Babas was created by the construction industry speculation and by the second home tourism. The outcome is scaring and extreme. But, unlikely, it's spread to many touristic destination where buildings are more than what's fair. This "economy" leaves thousands of homes empty for many months in a year, estates for sale, buildings shut down and sent to the waiting-to-be-owned list. What about you? Do you think that it's an unfair practice? What could be done about it? Tell us commenting below.
Cover image by Onur Özer via Twitter.
You may also like: