Here is a suggestion for your next destination for a car-free holiday in the spirit of trekking and contact with nature: get ready for Passeiertal, north-east of Merano, between the Vine the Stubai Alps.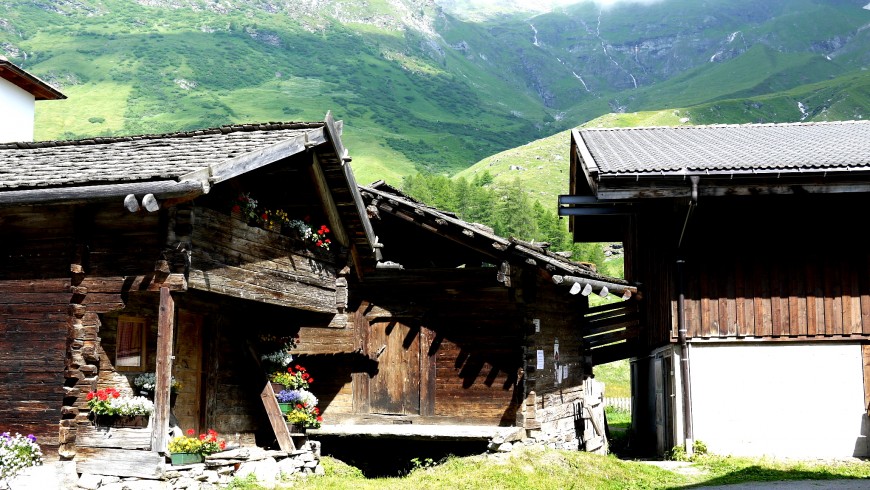 Be ready to discover the Alpine Pearl of Moso and the beautiful valleys surrounding it! It is the ideal place for your summer vacation, pampered by the typical South Tyrolean hospitality and surrounded by the freshness of the woods and the sparkling mountain air.
Moos and its surroundings
Moso and all the alpine villages of the valley are connected to each other by a cycling track that starts from Merano and winds along the valley, following the course of the Passirio stream. Moso is a cozy nest surrounded by meadows and forests, a few houses gathered around the church and its bell tower, where, upon your awakening, you will be wrapped in the scent of freshly baked bread. From here you can drive to the Pass of the Rombo, which leads directly to Austria.
A little further south there is the small village of Plan (Pfelders in German), a completely car-free village situated at 1,627 meters above sea level, surrounded by the impressive summits of the Tessa Group. At Plan cars cannot circulate, they are blocked by access gates, which can only be open through a code. What's better than living without stress, in the most intact nature?!
In the north of Moso you will find the alpine villages of Corvara (Rabenstein), a well-known destination for skiing and ice climbing, Hahnebaum and Belprato (Schönau).
Trekking in Val Passiria
In summer the valley surrounding Moso turns into a paradise for trekking lovers! The magnificent peaks of the Tessa Group, including the Altissima (3,482 m), are crossed by a wide network of trails. They suit all tastes: from the most demanding excursions, to high altitude tours and family-friendly walks.
There are also some stages of long-distance hiking trails crossing the valley, such as the Meran's High Road, the E5 route and the High Street of Tyrol. You will also find thematic routes, for the joy of your curious children, and hiking trails accompanied by expert guides that will reveal you the secrets of this enchanting valley.
How to reach Moso
Moso is the ideal destination for car-free holidays: you can easily reach it by public transport and you can bring with you or hire bicycles.
Reach Merano by train and then take the bus (one every hour). It is also possible to choose the Bus – Meraner Land Express: direct bus from Munich (ZOB) to the booked accommodation, all Wednesdays and Saturdays from March to November and at Christmas.
Cover image: photo by Silvia Ombellini
You might also like: