You have an old ladder, perhaps in wood, but you don't know how to reuse it? Do not throw it, recycle it! Ideas to recycle old ladders are so many: in a few steps you will have a new coffee table, a desk or a new library for free!
Here for you 10 creative recycling ideas, ready with a hammer and nails?
1. Flowerpot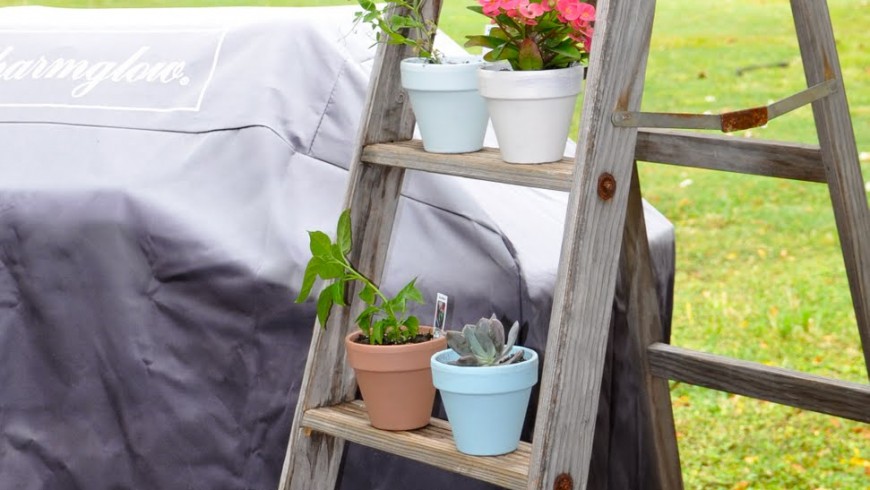 Even for those not expert in the DIY, an old ladder can be transformed within seconds into a lovely flower pot. You can decide to leave it as it is or paint it, in any case the result is guaranteed!
2. Wardrobe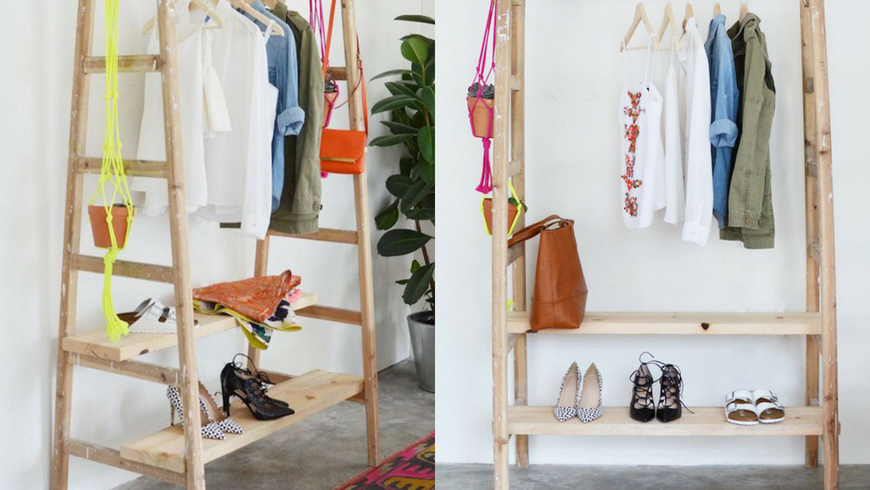 From the garden to the bedroom: your old wooden ladder can become a truly original wardrobe! You will need: a broomstick, two wooden boards, screws, drill and screwdriver. Simply divide the ladder, fix the boards that will become shelves between the two obtained sides and insert the broom handle where you can hang clothes.
3. Bedside table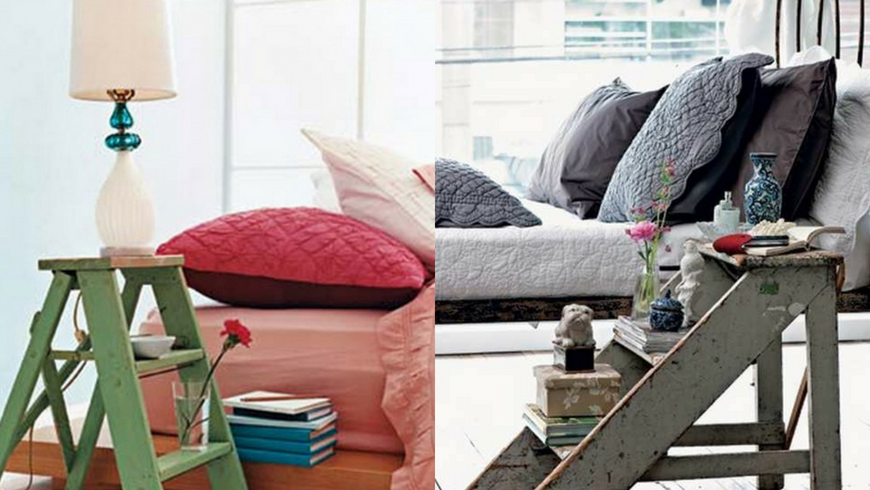 A portion of your ladder can easily become a bedside table with a vintage flavor: the steps are transformed into small shelves where you can put your stuff.
4. Towel rails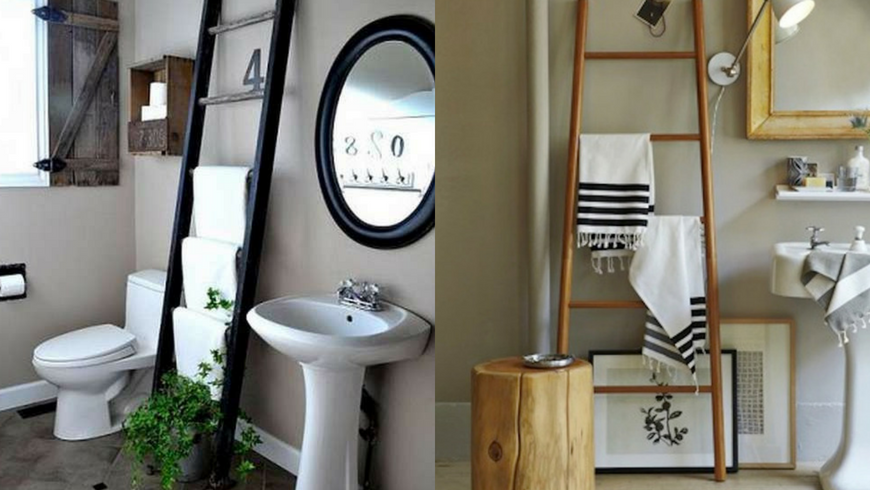 Your old ladder can also become an object of the bathroom furniture. Lay it on the wall and you will have a nice towel rack: on each step you will place a folded towel.
5. Bookcase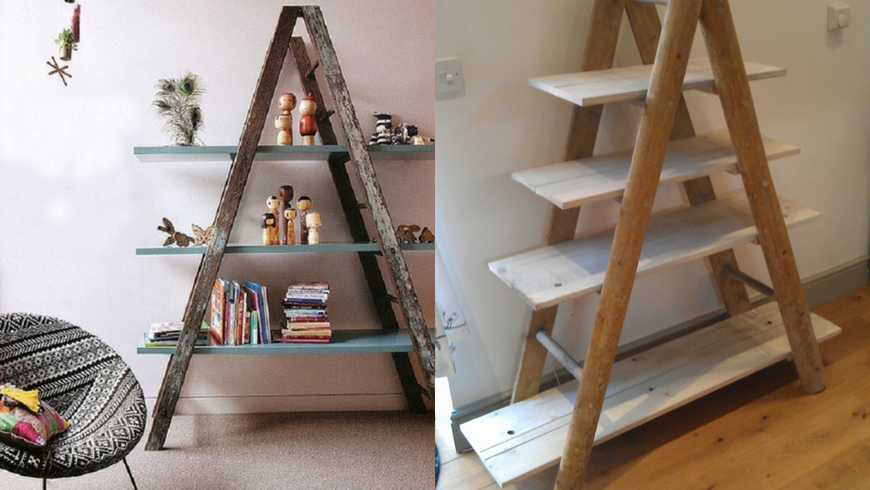 To create a bookcase you'll only need imagination! If you have a double ladder, you can fix the shelves between the pegs to store your books.
6. Horizontal bookcase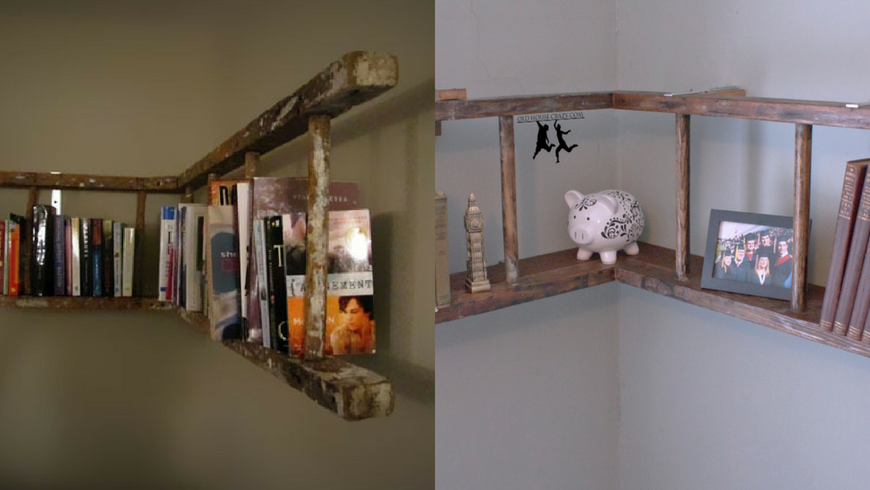 Or you can fix it to the wall for a suspended bookcase, where the books are between a peg and the other.
7. Pot rack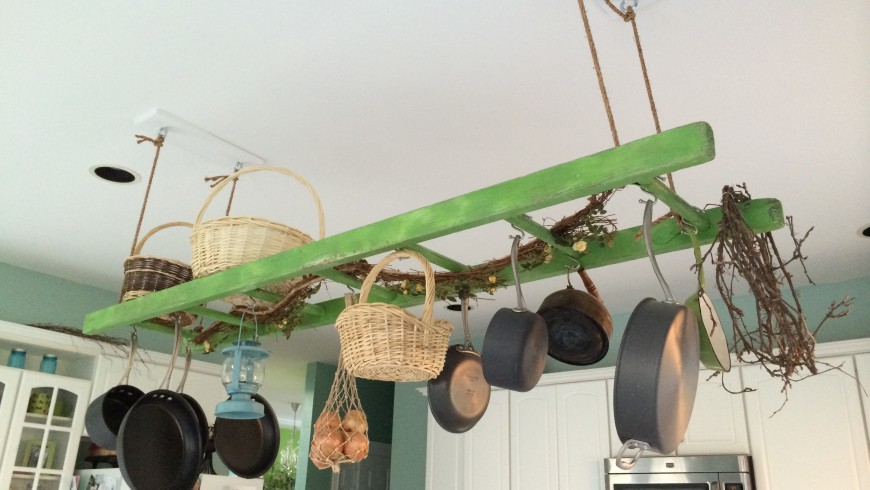 Many pots and utensils to cook and always too little space? The perfect solution would be to reuse your ladder. Just suspend it from the ceiling and use small hooks to hang pots, baskets, ladles and colanders.
 8. Vertical garden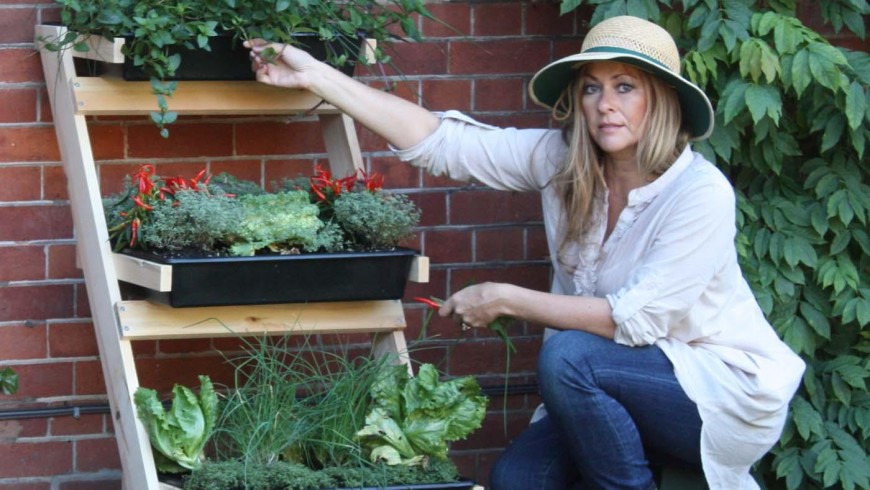 Even your small balcony can become a small vegetable garden! Just take advantage of the vertical surface.
9. Canopy Bed
Why not make your bed much more romantic? Place the ladder on the bed and use it to hold up the curtains, which will fall on the sides of the headboard.
10. Chandelier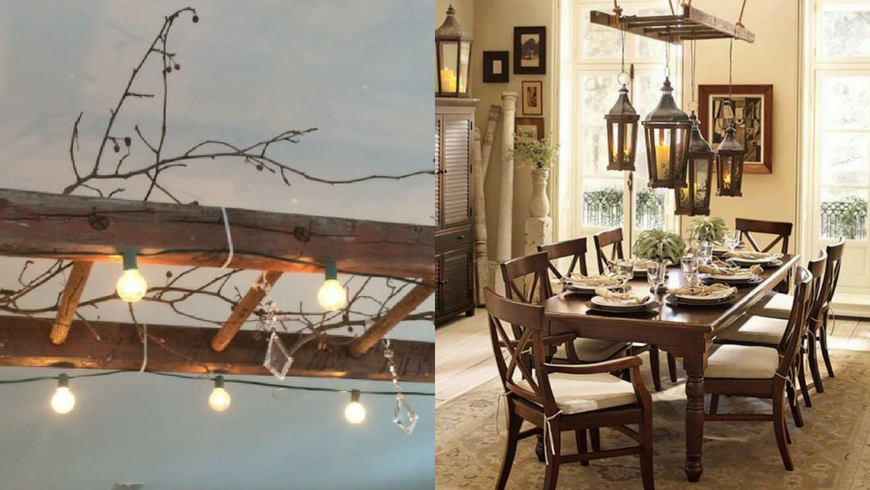 And finally, you can transform your old ladder in a really impressive chandelier. After it has been sanded, suspend the ladder on the ceiling with hooks and screws and put some LED lights or candles.
What is the DIY project that you prefer? Share with us your results!
You might also like: