Looking for some low cost tips for your summer holidays?
Here are 5 amazing eco-itineraries in Italy, to discover by bicycle, on foot or by boat.
Let us inspire you and share with us your experiences and your ideas.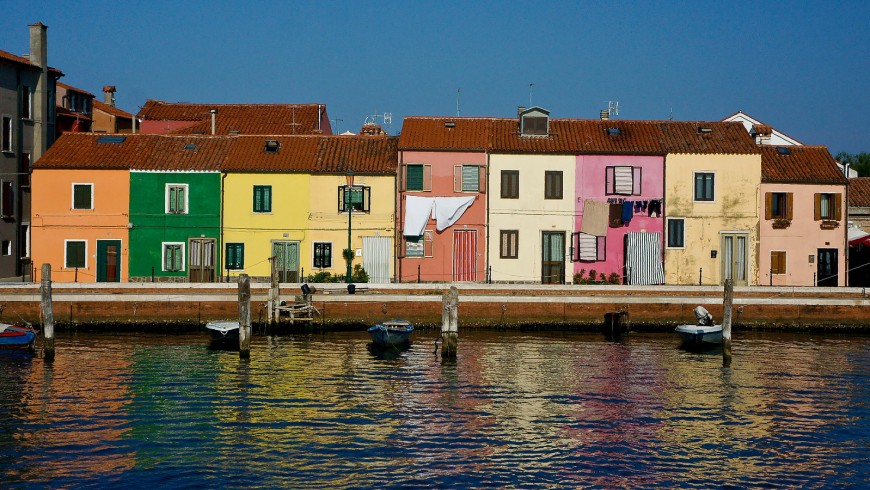 1. Biking to Venice
3 boats, 25 km, 3 hours and 1 bike. These are the ingredients for a lovely bike ride from Chioggia, known as the Little Venice, to the original Venice, la Serenissima, as it was referred to in the past.
Our itinerary starts from Chioggia biking through the town and reaching the old fisherman's village of Pellestrina by ferry (ferry line 11 ACTV leaving from Piazzetta Vigo).
Do not miss this smooth route and lovely sandy islet ! Once you have reached Pellestrina you can head to the port called Santa Maria del mare where you catch a ferry to Lido di Venezia. Cute fact: or Fact file: during this ferry ride to Lido you will be crossing what is known as the Malamocco Mouths where the ocean waves meet the lagoon waters.
Once in Lido get lost in the little lanes along the inside channels and if you happen to plan your tour at the end of the month of August you'll be likely to bump into celeb gathering for the Festival del Cinema.
Boats to San Marco square and other destinations leave almost every twenty minutes from Lido.
Extra bonus: reaching Venice by water. The cupola of San Marco Square seem to float over the sea
A single boat ride ticket is € 7.50 and it lasts 75 minutes. It allows you to board on any ACTV ferries and boats.
Info: here you can know more about the itinerary from Chioggia to Venice by bicycle and ferries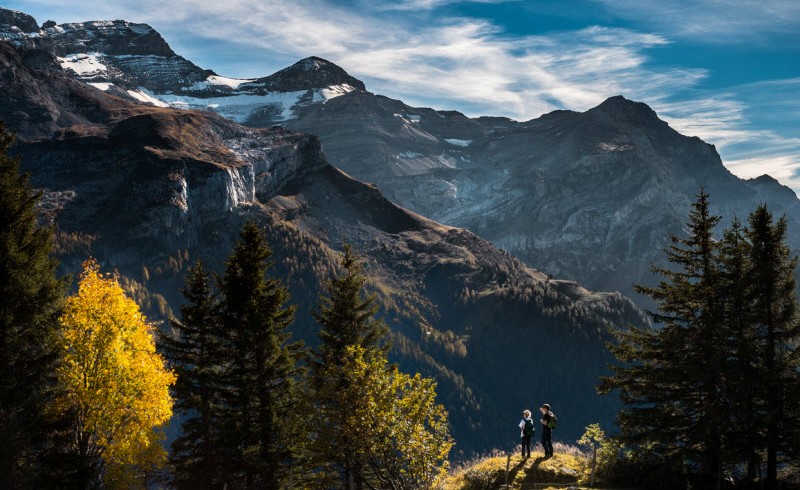 2. Val di Fiemme: tracks for all levels and if your baby is still in the stroller, no prob!
The peak of Laste delle Suté reaches 2626 m above sea level and it lies over Val di Fiemme not far from the more popular circuit of the Dolomites in the Italian region of Trentino.
This peak sits over what is known as Val di Fiemme not far from one of the more popular Dolomites circuits. The Dolomites are in the Trentino region of Northern Italy.
This mountainous and wild territory is the perfect place to go trekking and climbing whilst admiring the dark blue lakes and watching sheep graze peacefully in the open field and vast pine woods.
Different tracks leave from Val di Fiemme. Our favourite track leaves from the village of Predazzo near Paso Rollé. From here you go towards Bellamonte and follow the signs towards Ski Area Bellamonte Alpe Lusia. If you happen to have a baby in a stroller don't worry! The track is comfortable enough to take a stroller and walk along!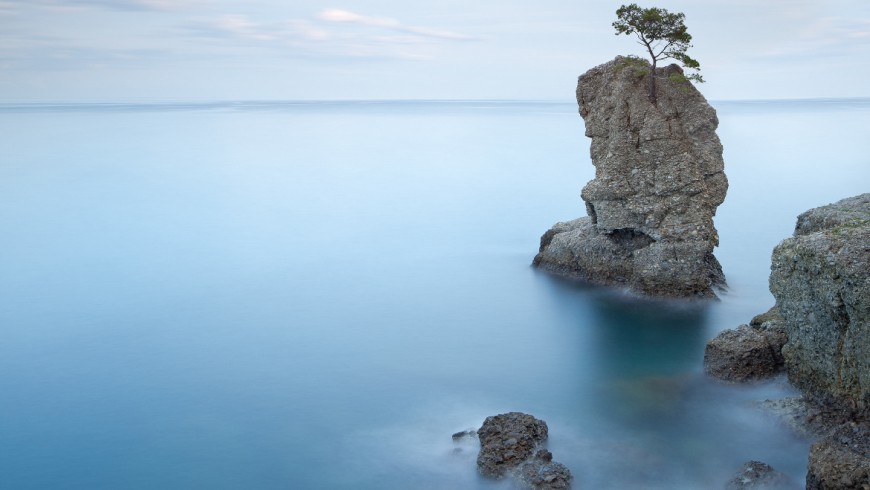 3. A view over the blue Mediterranean
This is a great 3 hour walk to stretch your legs and discover the hidden corners of the Ligurian coastline.
Start by climbing up the coast to the left of church in S.Giorgio Portofino. This track unwinds in front of you through little spots of Mediterranean woods and a breathtaking view over the gulf of Tigullio.
Once you reach the village of San Sebastiano head towards Olmi and Crocetta, two tiny villages with only a few houses. Here you can enjoy the smell of chestnuts and the maritime pines. Stop by the public fountain in Bocche and grab some water! Proceed to Gaixella or San Rocco di Camogli, it is here that you can enjoy a nice village, albeit a little less fashionable than Portofino but it's a village that still has a special Ligurian touch!
Info: here you can know more about the trekking from Camogli to Portofino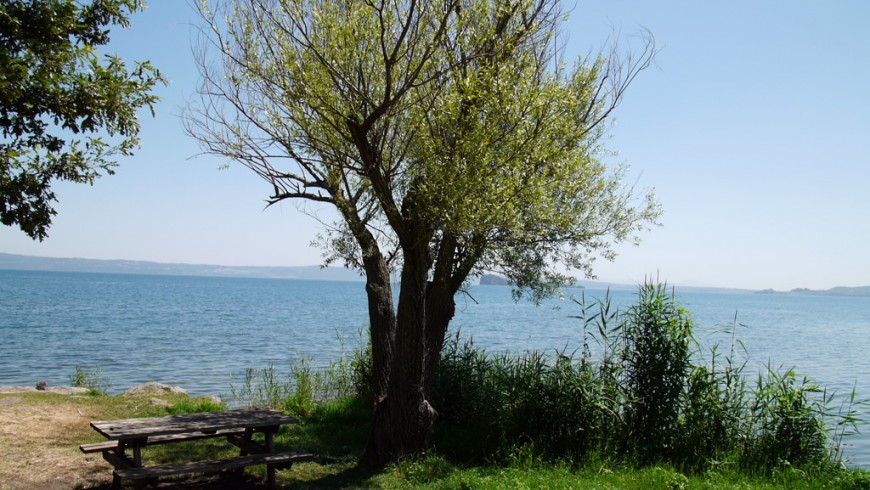 4. From Viterbo to Bolsena through fields of olive trees and woods
The track is not very challenging in terms of ups and downs but you really must love walking, as you will be on the track for approx. 6 hours.
Start your itinerary from the old city of Viterbo in the Tuscia area, the old homeland of the Etruscans and head towards the little town of Montefiascone (Viterbo) stepping on the Roman Via Cassia. On the way you can stop at Bagnaccio – a natural spa.
The pilgrims that walked on Via Francigena (the old road from France to Rome) knew the area very well and use to stop at Bagnaccio to recover from the long walk.
If you leave Montefiascone and walk towards Bolsena lake you will see road signs that lead you there where you can enjoy a view of the beautiful lake.
Info: here you can know more about the itinerary from Viterbo to Bolsena, following the ancient Via Francigena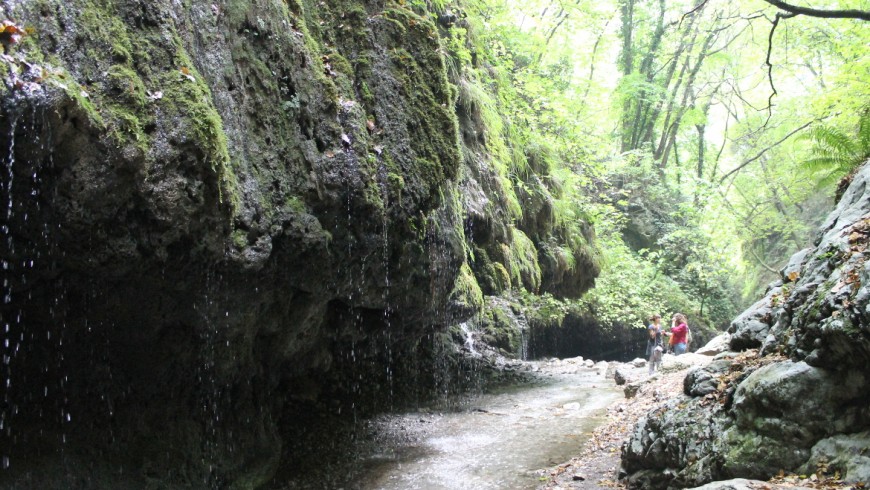 Fed up with Amalfi and its crowded centre? Discover the unique environment of Valle delle Ferriere
If you have already worked on your tan, you can explore a beautiful are behind the Amalfi Coast and exercise a little bit.
To get to Valle delle Ferriere wear your sneakers and follow the road signs (CAI 25), it is a picturesque tiny valley that sits behind Amalfi. Once an industrialized area spotted with paper mills and iron firms, the valley is now filled with vegetation.
Its peculiar geographical position has created ideal conditions for a unique, natural environment where primitive vegetation species still survive. Such as Woodwardia radicans, a fern that has almost but disappeared everywhere else.
Try not to imagine a Tomb Raider type atmosphere or the remote temples of Angkor but you will still find old wrecks that are almost fully covered by trees and leaves.
You can reach the small village of Pontone and from there you can walk a littlr further to Ravello.
If you feel too tired, get the bus back to Amalfi!!!
Besides expensive resorts and beach facilities, you can always find valid and funny alternatives for your summer with our low cost itineraries.
Do you know other itineraries? Just shoot us a line and we will be glad to visit it and write about it.
Info: here you can know more about the trekking of Valle delle Ferriere, Amalfi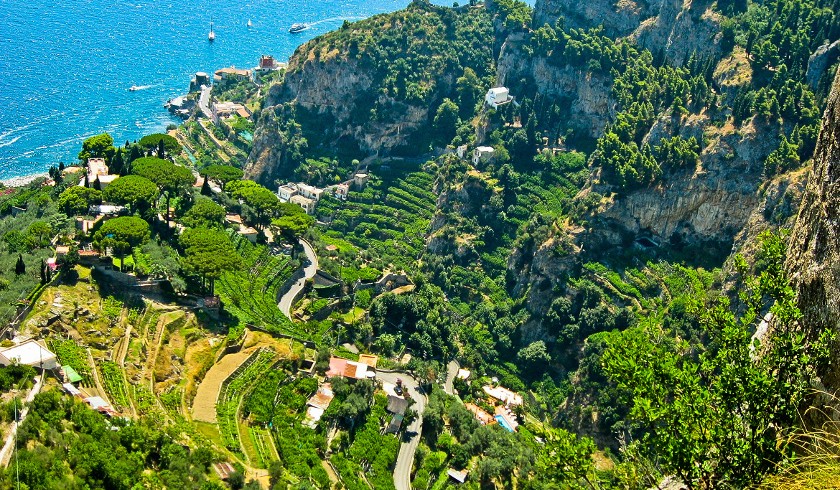 You might also like: