A pine forest that separates the land from the sea, sand dunes shaped by the wind that almost dive into the Adriatic Sea and a strip of pristine sea: today we want to tell you about Torre del Cerrano Marine Protected Area. In Abruzzo, between the elegant town of Pineto and the suggestive village of Silvi, there's a little-known territory, able to surprise all those who decide to visit it.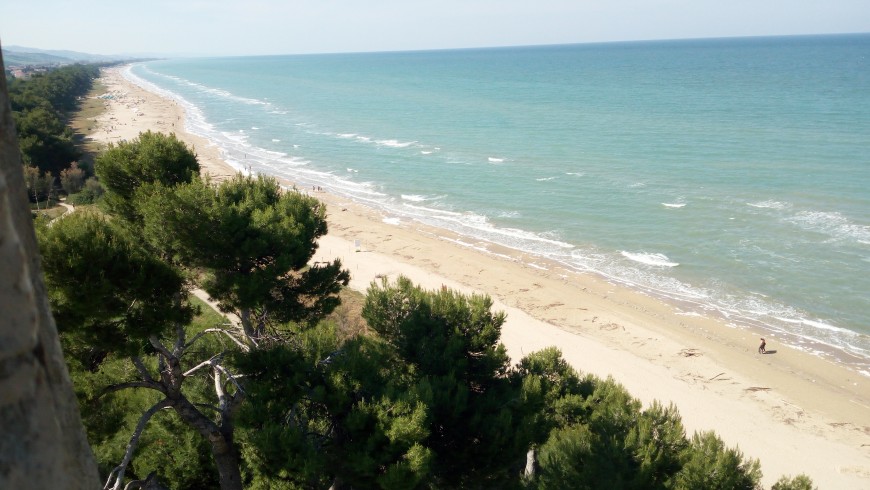 The best way to explore Torre del Cerrano Marine Protected Area and its surroundings is by bicycle. Biking allows us to slow down lulled by the sound of the waves, to follow the slow rhythms of nature, savor its scents and better admire the landscapes that follow one another.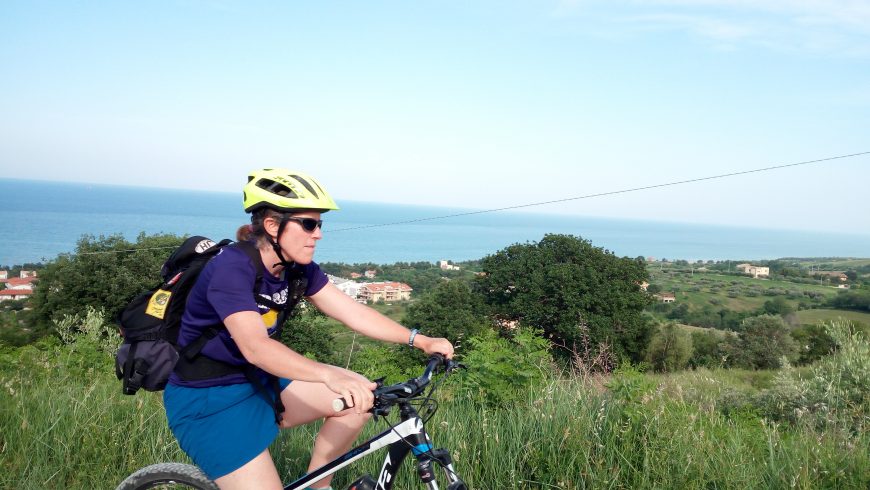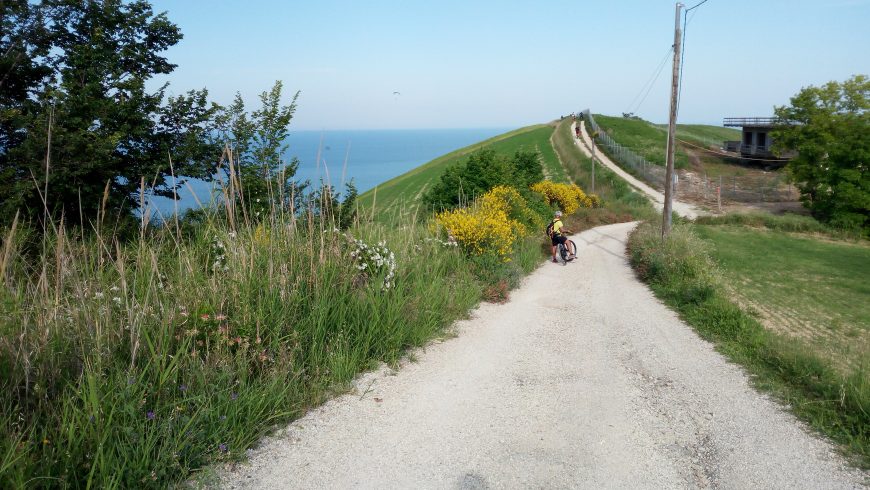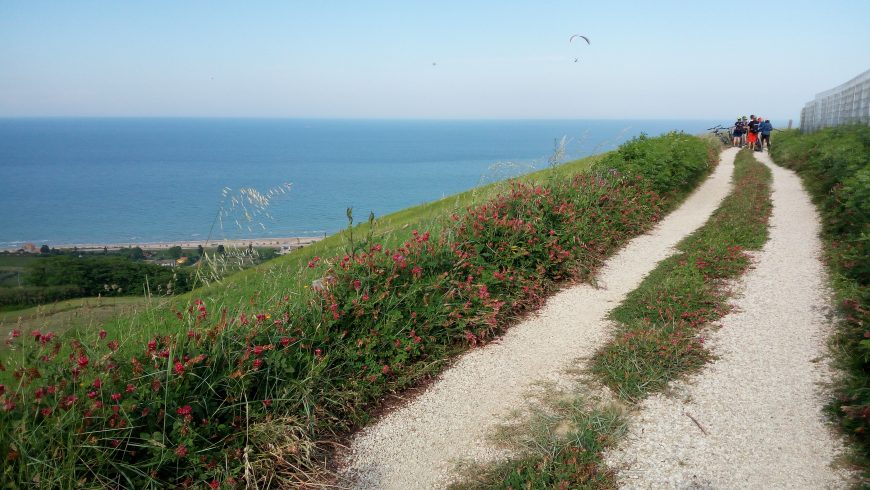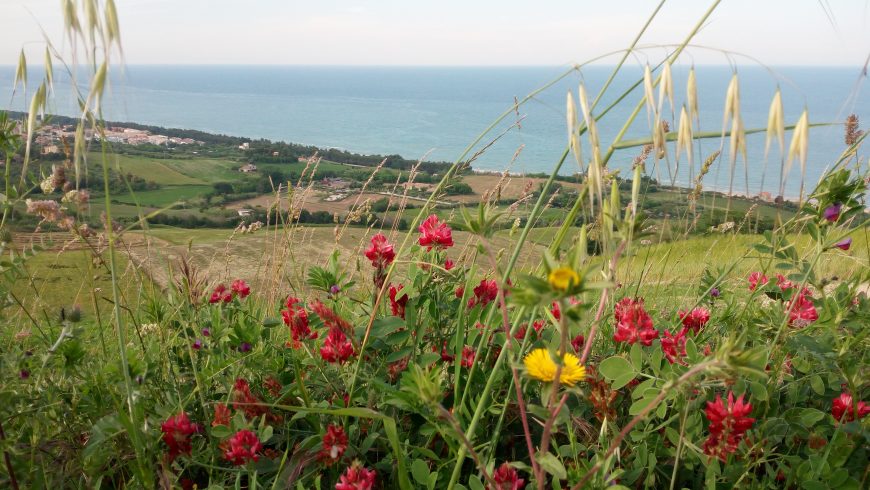 You can choose between different routes. You can follow the stretch that is part of the Adriatic Cycle Route and travel the entire coastal stretch between Pineto and Silvi, discover the alleys of the two towns or even dive into the hinterland heading towards Calanchi di Atri Nature Reserve with its truly suggestive natural sculptures.
What to see in the Marine Protected Area
But let's find out more about the extraordinary characteristics of the Torre del Cerrano Marine Protected Area. It was the first marine protected area of ​​Abruzzo and of the Middle Adriatic and was officially established in 2010. Among its dunes, which represent a transition area between two very different environments, you can find very interesting plant species, such as the wonderful sea lily, and unusual and particular species of avifauna; for istance, maybe you'll see the kentish plover, a rare migratory bird that lays its eggs and frequents the beach from April to late September.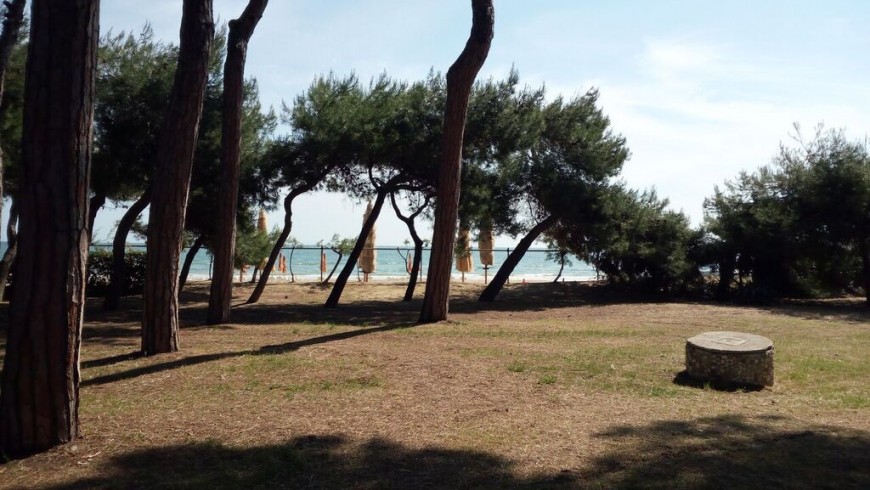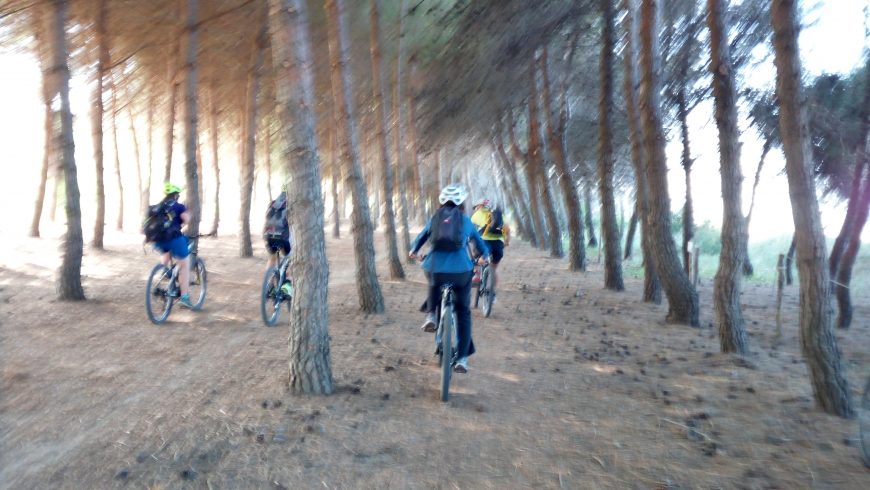 The town of Pineto owes its name to its pine forest. It is a unique environment with a particular microclimate and characterized by high naturalistic value and by the presence of Aleppo pines and pine nuts. The sea hides a treasure in its waters. It is the port of the ancient city of Hadria, probably from Roman times. Snorkeling to admire its remains is a truly incredible experience.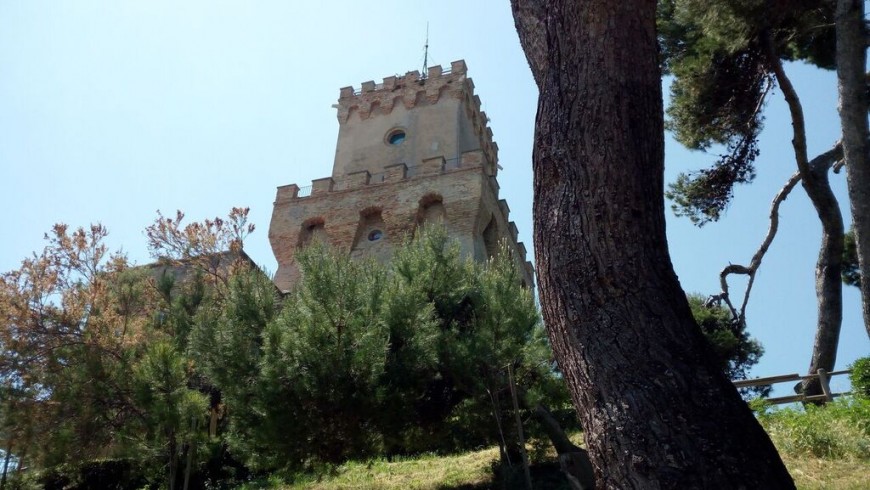 Right in front of the submerged port, on a small hill close to the beach, in an environment of rare beauty, stands the Tower of Cerrano, one of the few examples that have remained intact of the many coastal fortifications of the Kingdom of Naples. Today the tower houses a beautiful and unmissable museum dedicated to the sea.
Where to sleep in Torre del Cerrano Area



For your cycling holiday in ​​Torre del Cerrano Marine Protected Area you can choose between two eco-friendly accommodations. There is the B&B La Casa di Rinaldo, a few steps from the sea, where you can breathe the authenticity and beauty of simple things. Or you can choose Relais Borgo sul Mare, in the heart of the suggestive village of Silvi. Both ecobnbs offer free use of comfortable bicycles, so you can start biking immediately, without worries!