Travel through the idyllic Istrian countryside, past the typical medieval towns, across numerous viaducts, bridges, and exciting tunnels.
What's it all about?
Parenzana was a 123,1 km long narrow-gauge railway line, connecting people and nations at the beginning of the 20th century. It was connecting 33 places in Istria, from Trieste to Poreč. Today it passes the territories of Italy (13 km), Slovenia (32 km), and Croatia (78 km).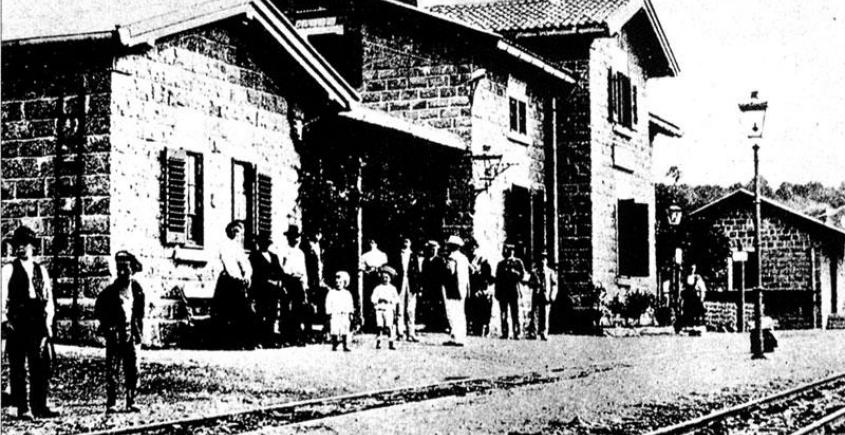 Although it operated only 33 years, the railway represented a lifeline for villages in Istria, that were on the Parenzana route, transporting passengers, wine and olive oil, Istrian stone, lime, coal, wood, and various agricultural products.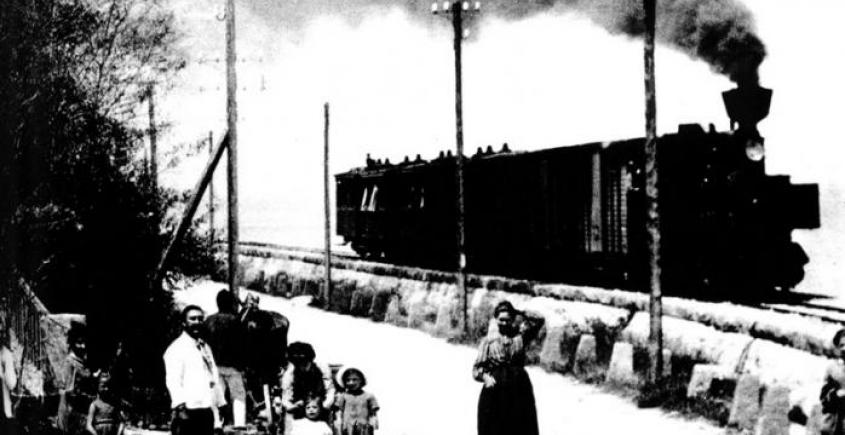 Parenzana revival project
Did you know that a part of the Parenzana ended up at the bottom of the Mediterranean Sea? Mussolini, when he started the war of conquest in Ethiopia, loaded the rails onto a ship for Africa to melt them into guns. However, the ship sank and so did Parenzana.
After abandoning the line, the railway was left to decay, until 2006, when the first Parenzana revival project begun. "Parenzana – the Route of Health and Friendship" project started to convert the line into a cycling trail. Today, this unique railway has been fully restored into a scenic path, known as the most visited cycling and hiking trail in Istria.
Photo: Parenzana.net
Photo: Parenzana.net
How difficult is cycling Parenzana?
Approximately 120 km of great cycling adventure with idyllic views and the scent of history is waiting for you.  Walking the Parenzana might be special, but experiencing it on sections of the line or along the entire route will be even more memorable if you do it by bike. Plus, you can explore off the trail.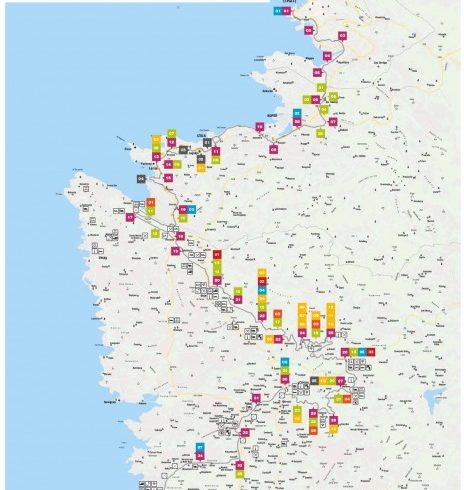 Parenzana is not demanding and therefore appropriate for everyone – beginners, families, and regular and sporting cyclists. If you are fit, you can cycle it in one day. However, we suggest a slow travel. Simply extend your trip to 2 or 3 days, take time to stop, admire the views, enjoy delicious organic products, ask locals for authentic taverns, attend traditional eco events, and learn about history.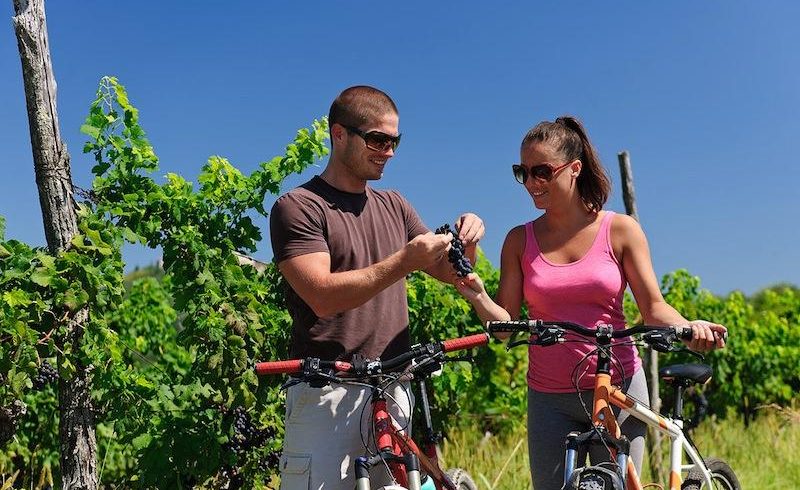 What do you need to know before cycling?
Due to the rough surface in some places, the Parenzana trail is only suitable for mountain bikes, but not for road and trekking bikes. Along the route, there are specialized bicycle repair shops, bike rental agencies, and info centers.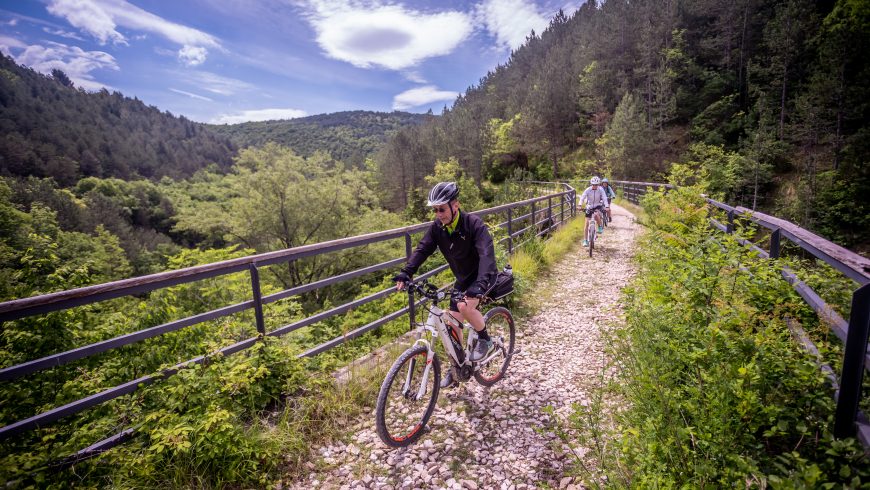 Highlights of cycling the Parenzana
Natural and cultural attractions you shouldn't miss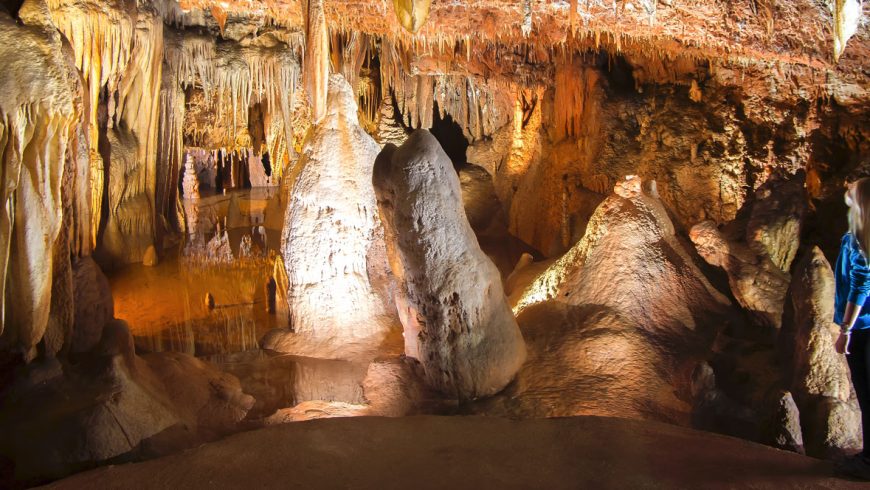 Because you can cover more ground by cycling, you can branch out, hitting smaller towns and other attractions on and off the trail. Places like the Baredine Cave and Euphrasian Basilica at Poreč should be on your list. As well as cycling through Livade to visit the Parenzana Museum and stopping at Vižinada to climb on the old locomotive model.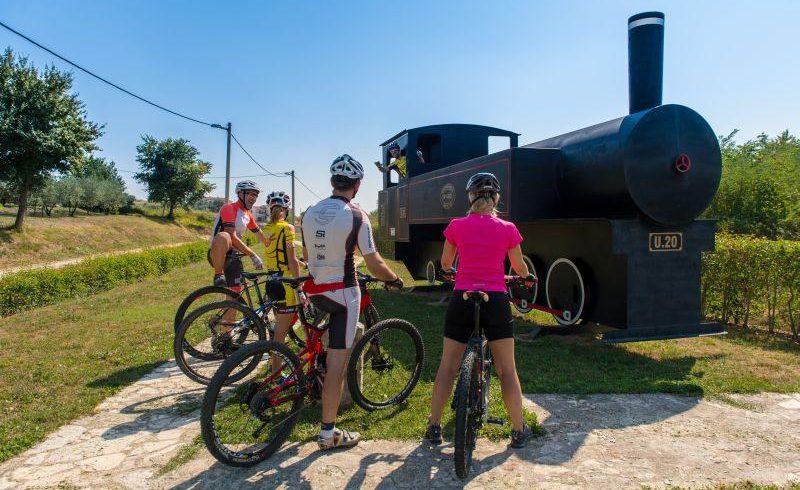 The most scenic old towns along the trail
In the past, several coastal and inland old towns had their own station along the Parenzana railway. While cycling on the trail, take time to stop at the most iconic medieval towns for a touch of vintage.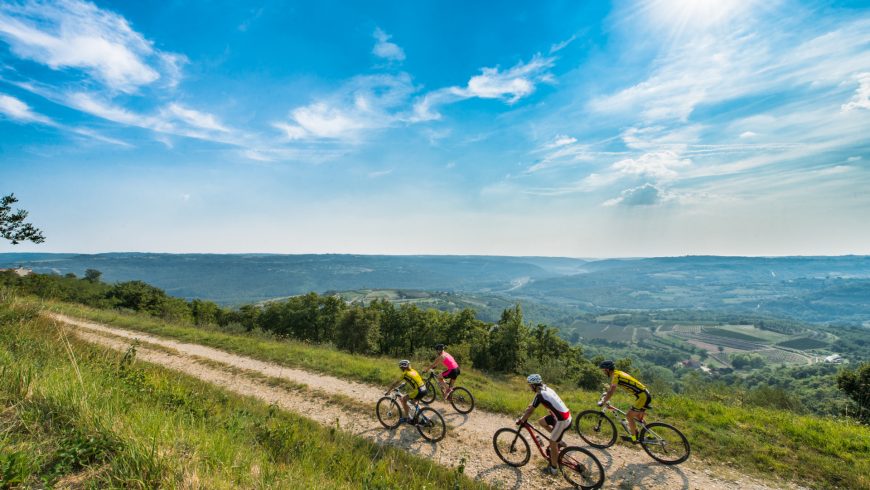 From Savudrija and Buje, towards Grožnjan – the most bohemian old town in inland Istria, a paradise for artists. Završje will enchant you with the idyllic view above the cliff and you will understand why it is a preferred location for filming international movies. Oprtalj is charming and mostly undiscovered, which makes it ideal place for a relaxing drink deep in the shade.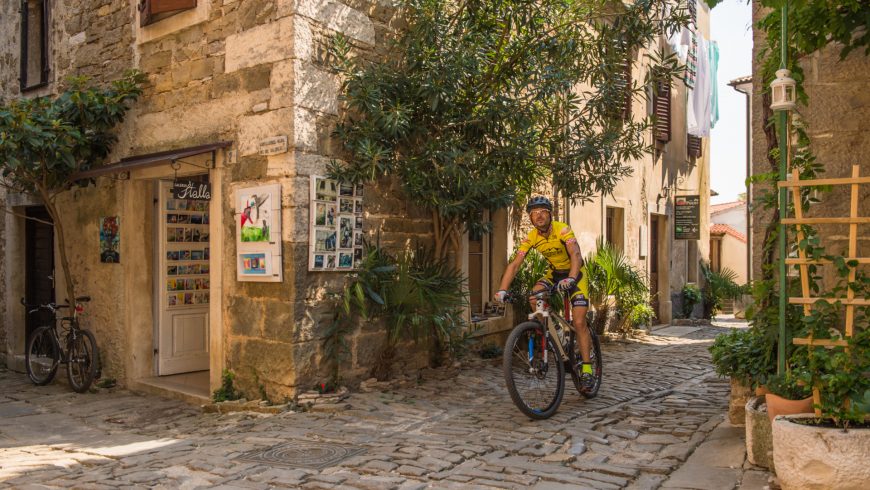 Motovun is the most popular old town famous for hosting the international movie festival. With several selfie-points with outstanding views, you'll feel like a star. Višnjan will amaze you if you adore stargazing and would like to stop in the Višnjan observatory. Poreč is your final destination where you can enjoy a well-deserved jump into the sea.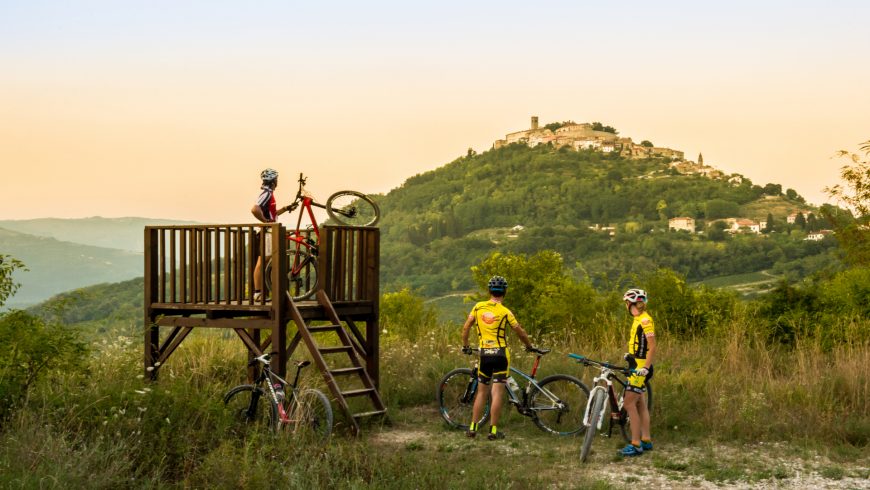 The most romantic lookouts to cultivate mindful moments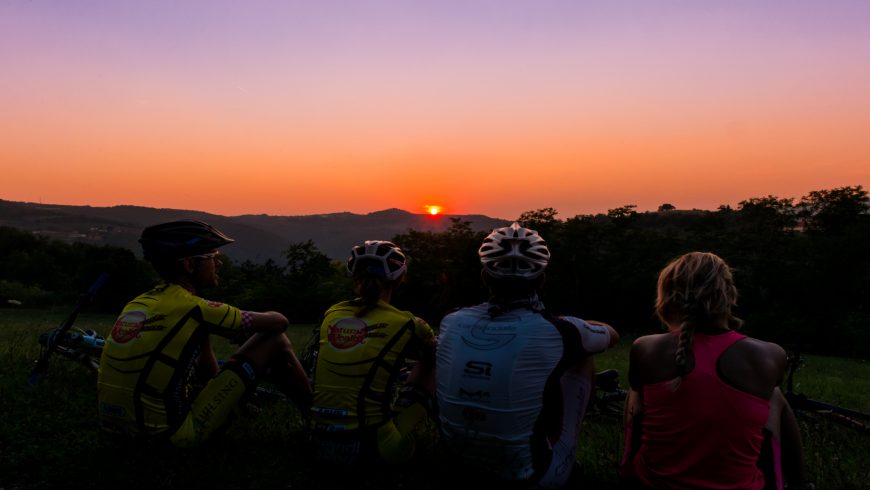 Sometimes, you need to take a step back and stare at stunning vistas….and take a fabulous selfie of course. Thankfully, Istria is filled with inspiring natural landscapes. Standout spots in Plovanija, Grožnjan, Antonci, Motovun, and Rakotule are sure to inspire wanderlust.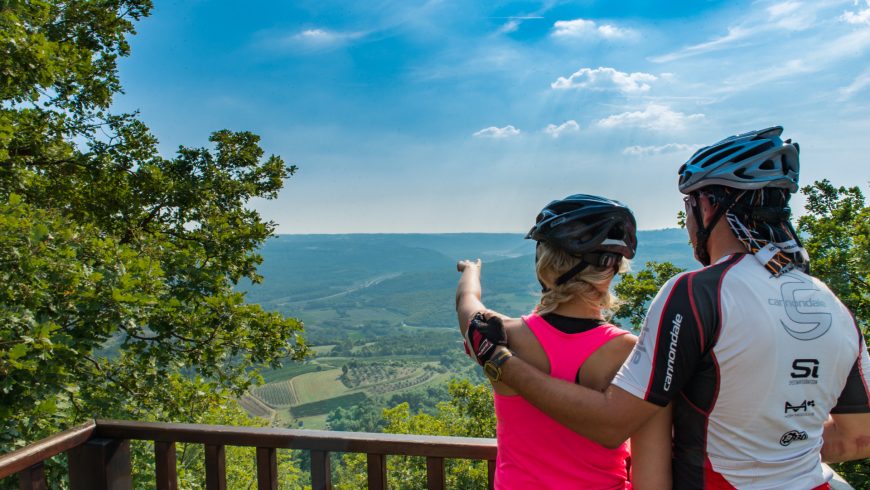 What's the food like?
Along the Parenzana you can find several restaurants and taverns with old traditional Istrian recipes, adjusted for cyclists. Homemade bread and soup are all a part of Istrian life of old times.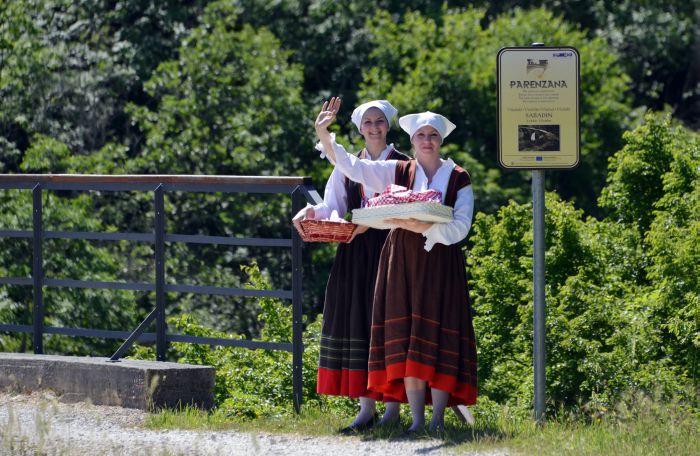 Local cuisine is based on aromatic spices, wild-growing plants, vegetables, seafood. If plant-based foods are the central part of your meals, try wild plants and asparagus as well as dishes from the Istrian truffle. Traditional taverns offer menus with superfoods, directly from their garden and there are some wineries where you can taste organic and biodynamic wines.
Best time to cycle Parenzana
The best time to cycle Parenzana is from April to the end of October when daily temperatures can rise up to 19°C. In May the average monthly temperature is about 23 °C, with the warmest months being July and August of course. At the height of summer, the weather is usually sunny and anything between 26-32 °C.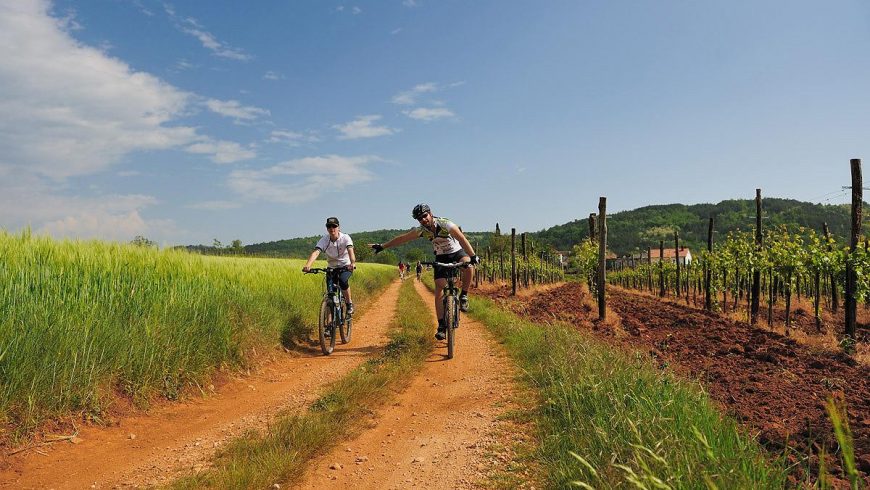 Where to charge your e-bike?
If you are using an e-bike for cycling Parenzana, you can find several charging stations for e-bikes at the following locations along the trail:
Hostel Parenzana Triban, Buje
Kanal, Motovun
Kaštelir Labinci Tourist Board
Valamar Diamant Hotel, Poreč
Simply relax with a refreshing drink or go sightseeing while your e-bike is recharging.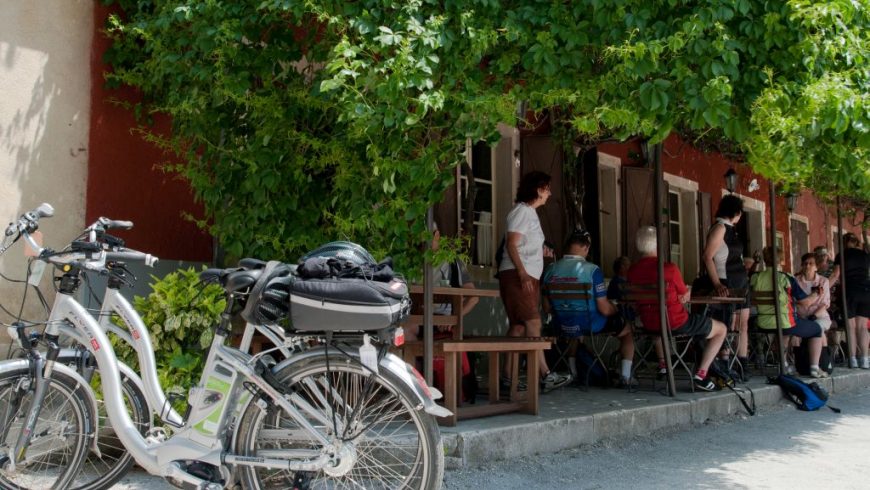 Where to eco-friendly stay?
Choose specialized accommodation for cyclists in Istria or find your Eco Domus luxury villa, embraced by nature for the utmost healthy vacation. Eco Domus hosts will take care of your comfort and safety while reducing environmental impact and contributing to the wellbeing of society. They encourage green mobility and also provide bikes to their guests, totally free of charge.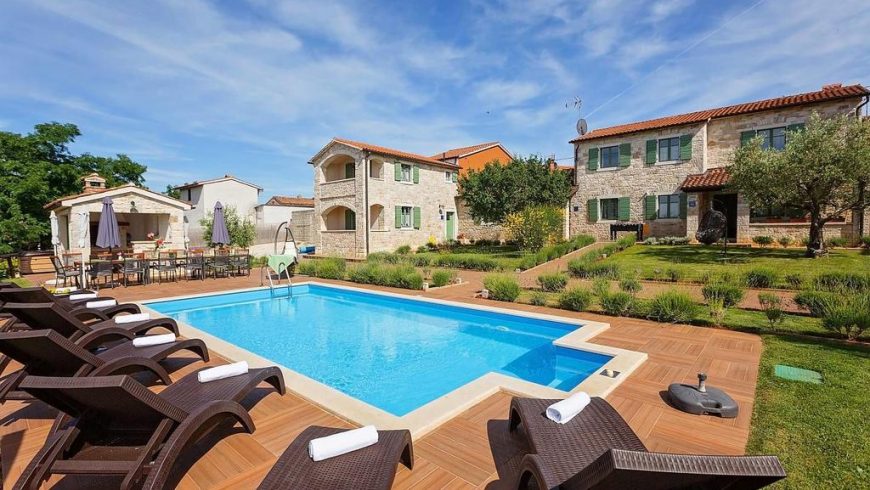 Cycling the Parenzana is becoming a very popular way to experience this iconic route. Whether you take on a section of it or the entire route, it definitely makes a wonderfully challenging, uplifting, and sustainable holiday.
Cover photo: Parenzana.net