Permaculture seminar
Potamia - 84200 Tinos - Greece
The course will be held in English by Andrew Jordan from Ireland and Elena Symeonidou from Greece. The price is 650 euro per person in house or 550 euro in tents. The price includes 3 meals per day, full day seminar, and a certificate in the end. Ask Marilia for details.
12 days seminar on Permaculture 650 € (instead of 700 €)
23 September - 5 October
Prices do not include fees.
12 days seminar on Permaculture 650 € (instead of 700 €)
23 September - 5 October
By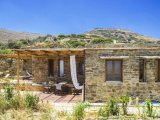 Tinos (Egeo)
Starting from 55,00 €
More Offers