Holiday with dolphins, in Greece!
Milokopi - 20300 Loutraki - Greece
Our guests can participate in dolphin monitoring activity carried out by the researchers, enjoying the sea, exploring the Gulf keayak the white limestone coves, beaches in the sun, or swinging in the hammock in the pine forest ...
In the offer they are included: room and board, 2 dolphin monitoring outputs, output 1 guided kayak, pick up and drop off at the station of the train / bus Korinthos, reachable every hour from the airport of Athens or from the city center.
6 nights + full board + excursions + pick up and drop off 460€ (instead of 560€)
Offer available from May 22 to June 26
6 nights + full board + excursions + pick up and drop off 460€ (instead of 560€)
Offer available from May 22 to June 26
By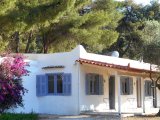 Loutraki (Corinthia)
Starting from 110,00 €